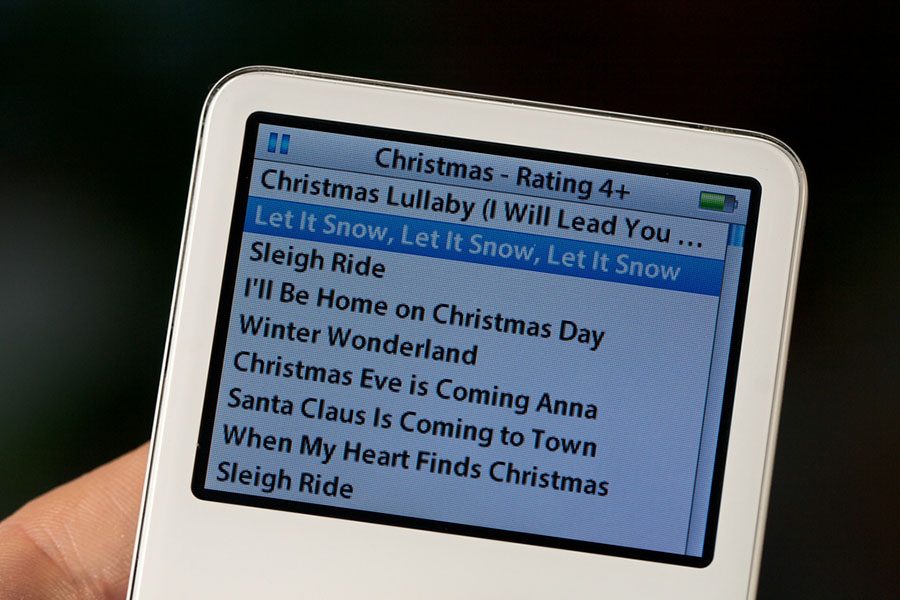 Chiot's Run
It's December now, and you know what that means: it's the holiday season! Here at CavChron, we're ready to list off the best Christmas songs that you should be listening to this year.
First, we should identify what a good Christmas song is all about. Hollis Brookline's Jonathan "JB" Brackett '18, said, "It has to have a happy tune. A good Christmas song has to be something you can sing along to and have a great time listening to." Clearly, Christmas songs need to be cheery, because many say the holiday season is "the most wonderful time of the year." One English teacher here at Hollis Brookline, Victoria Millette, claimed "A good or a great Christmas song has to have some sort of horn or orchestral element." It's pretty safe to say that most people believe a good Christmas song needs a few different elements to become great. Here's a definitive list of my top five suggested Christmas songs:
Coming in at number five, we have "Rudolph the Red-Nosed Reindeer", sung by Burl Ives from the original soundtrack of the 1964 classic movie, Rudolph the Red-Nosed Reindeer. This one outlasts so many other quality Christmas songs, because it teaches kids great life lessons, as well as having a great, cheery tune that people from all over can sing along to. It's fair to say that nearly everyone's favorite reindeer is Rudolph. He is, according to the song, "the most famous reindeer of all." HB Senior, Matt Simco claimed, "Rudolph is a great reindeer, and I really love the song, too." People of all ages seem to be Rudolph fans.
The number four spot belongs to "Santa Claus is Coming to Town,"specifically sung by the one and only legendary Frank Sinatra. This song is not only great because it reminds listeners  who's planning on making a visit to town in the next few weeks, but it also gets listeners into the holiday cheer with Sinatra's silky voice. A great Christmas song needs to get listeners into the spirit! Buddy the Elf always says, "the best way to spread Christmas cheer is singing loud for all to hear." That's just what Sinatra does in this beautiful composition.
Breaking into the top three is the cheerful and exciting "Feliz Navidad" by José Feliciano. This song, though partially in Spanish, makes for a  great sing along. People of all cultures can enjoy this piece of music with friends and family. Feliciano really wants to "wish you a Merry Christmas," and he gets all of the listeners into the holiday cheer by shouting it from the rooftops. Since it has a little bit of Spanish flair to it, it helps speak to even more of the cultures we celebrate with in America, but it definitely has all the things a good Christmas song needs: cheer, merriment and a genuine love for the holiday.  
The runner up to the best Christmas song is "It's Beginning To Look a lot Like Christmas," sung by the smooth sounding Michael Bublé. The song describes a wonderful little scene of the small shops glistening and getting ready for the season. This song includes some wonderfully descriptive language that shows listeners how excited people can be for Christmas. For the whole three minutes and twenty-seven seconds, Bulbé serenades you by telling you it's starting to look and feel Christmas-y. This piece battled it out to make it to the top two, but lacks the 'X-Factor' that it needs to be number one.
Now, the moment you've all been waiting for, the number one best Christmas song ever, by a landslide victory, is "All I want for Christmas is you" by the lovely Mariah Carey. This song is perfect. Not one flaw. Mariah Carey wrote this piece back in 1994 and it is still the best Christmas song that has ever been created. Now let's break it down. The first line, "I-I-I don't want a lot for Christmas." Pause. That line right there encapsulates what the holiday season is all about, being with friends, family and loved ones. She includes everything a Christmas song needs. Not only does it have a great message, but it also has a beautiful sound and a great lead into this masterpiece. Mariah doesn't "care about the presents underneath the Christmas tree.". It is perfection in every way.