Move-in Day for the U.S. Jerusalem Embassy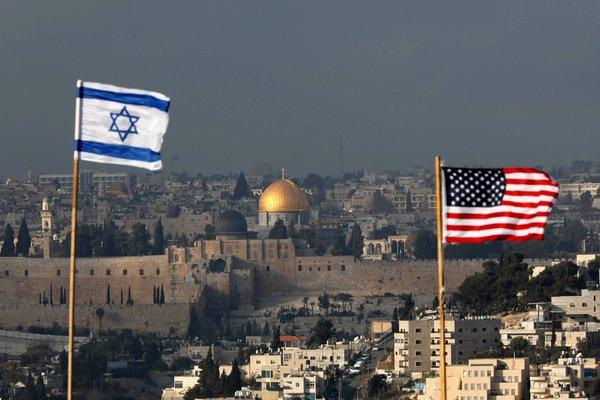 As a ceremony commences to open the new controversial United States Embassy in Jerusalem, not so far away on the Gaza border, an estimated 2,700 protesters were injured, leaving an estimated 58 people dead by Israeli armed forces. The havoc was sparked by President Trump's decision to move the U.S. Embassy from Tel Aviv to Jerusalem, resulting in the United States formally recognizing Jerusalem as Israel's capital.
In October of 1992, the 104th Congress of the United States passed the "Jerusalem Embassy Act of 1995" to relocate the U.S. embassy to Jerusalem in an effort to recognize Israel's capital. It wasn't signed by a president, and became law in the fall of 1995. The law hasn't been touched by previous presidents on the concerns that the move could shift Middle Eastern peace. As President Trump put it in early December 2017, "…every previous American president has exercised the law's waiver, refusing to move the U.S. embassy to Jerusalem or to recognize Jerusalem as Israel's capital city." Later in the presidential statement, he announced his decision to relocate the U.S embassy to Jerusalem. "Therefore, I have determined that it is time to officially recognize Jerusalem as the capital of Israel," said Trump.
Six months have passed since his decision of relocation was announced. On Monday, May 14, the United States embassy was finally, officially, moved from Tel Aviv to Jerusalem. The President tweeted, "U.S. Embassy opening in Jerusalem will be covered live on @FoxNews & @FoxBusiness. Lead up to 9:00 A.M. (eastern) event has already begun. A great day for Israel!" The event included speakers such as Jared Kushner, Ivanka Trump, and Israeli Prime Minister Benjamin Netanyahu. The ceremony served as a dual purpose, as the opening of the new embassy and as the 70th anniversary of Israel's establishment. With the grand opening of the new facility, chaos unfolded on the Israel-Gaza border when Palestinian protesters were injured and killed by Israeli armed forces. One Palestinian protester said, "Jerusalem is not Trump's city to give."
President Trump's decision is one of controversy and many have their own personal beliefs for and against it. Due to the Palestinian public's opposition, this action has not helped with Israeli-Palestinian relations.