Games and results for: December 21-23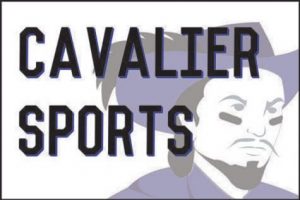 Sports, Writer
December 21, 2018
Results from Thursday – Dec.20th :
The 
Girls Basketball team
 improved to 4-1 with a solid 55-45 win over  Pelham. Elizabeth Atkinson had 16 pts and 13 rebounds. Brodie Kelley had 11 points and 8 rebounds. Elizabeth Bonnette had 10 pts and 9 rebounds. The Jv team also won. Next game is at the Salem Christmas Tournament on 12/26.  
The Girls Ski team placed second while the Boys placed 6th in the Giant Slalom races held at Crotched Mtn. Finishing in 1st place was Stephanie Menard while Isabelle Menard was 4th, Catherine Donovan was 9th and Josephine Farwell was 18th. On the boys side Connor
Farwell was the top finisher for HB finishing in 9th, while  Ben Palmer was 21st, Connor Cardin was 30th and Ian Babcock was 31st.
Games for Friday – Dec 21st :
Boys Basketball host Pelham , Jv at 5pm and V at 6:30pm
Games for Saturday – Dec 22nd :
Indoor Track at Dartmouth, bus at 9:15am , race at noon
Swimming at Oyster River ( UNH) , bus at 10:30am , meet at 12:40pm
Ice Hockey at Pembroke, bus at 5pm , game at 7:30pm at Everett Ice Arena in Concord
Bowling at Maple Lanes in Clarmount ( Stevens HS -host) , bus at 6:30am ,match at 9am
Wrestling at Concord , bus at 7:45am, match at 10am
Games for Sunday – Dec 23rd :
Gymnastics at Spaulding , bus tba, meet at 1pm