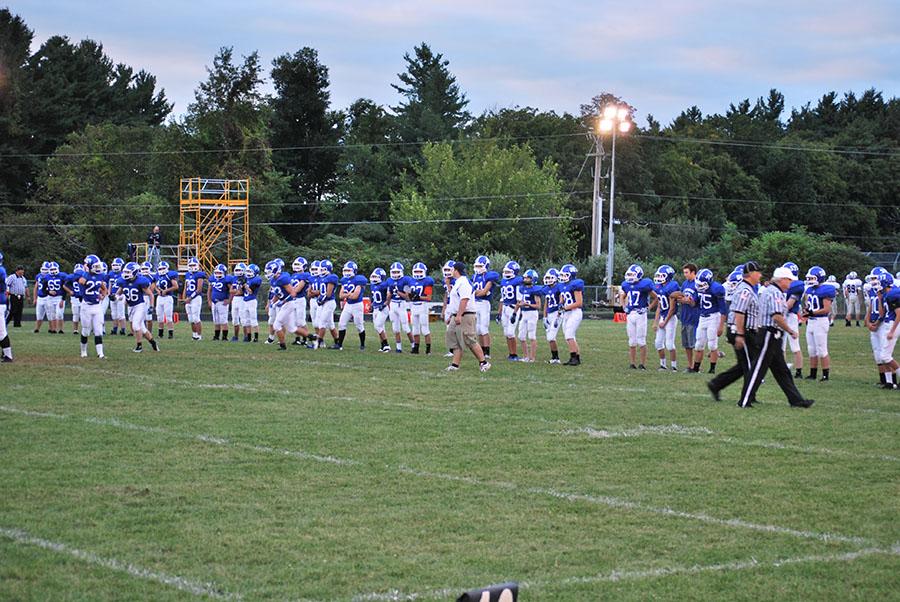 Every sports team has one game that they look forward to throughout their entire season. Whether it is a local team, an elite team, or just one that evokes hatred out of all of the players, it is a chance to prove yourself as a team, and let it all out in one game. For Hollis Brookline football, Souhegan is that rivalry, and they made sure they ended their season on a good note, winning beating the Sabers by a score of 34-7.
The Cavaliers, led by junior Matt Ferenczhalmy's five touchdowns, took advantage of the opportunity they were given to end their season with a win against their rival. For the seniors, it was their last chance to play against Souhegan, and their last chance for high school football as a whole. They understood the overall meaning of the game, and wanted to end their high school careers with one final big win. Shea Farrell, one of the team's senior captains, said, "It felt fantastic beating Souhegan, and I am glad we were able to win it for Coach Bergskaug because it was so personal for him. However, as thrilled as I was, my excitement turned to tears as my senior season ended. But I wouldn't have wanted it to end any other way." Nick Garside, Farrell's fellow senior captain, was also happy that he could end his career against Souhegan, and said, I couldn't have dreamed of any better way to end my high school football career. Under the lights, against our biggest rival, I will never forget it."
The game had an added personal affect for many of the players on both sides of the field, and the results showed for Hollis Brookline and their seniors.