High school royalty
On May 17, the 2019 Prom was held at the Doubletree Hotel in Nashua. The long-lived tradition of a class nominated king and queen is chosen by classmates, then the final decision is made by the chaperones. Many, if not all, students look forward to this special night, and the choosing of Prom Court is just another factor to the excitement.
Prom court can be portrayed in teenage movies as a popularity contest, but Khushi Patel '19 says, "it's more about the personality and character of the person." The class of 2019 nominates the top ten boys and top ten girls on Google Classroom, then five of the ten make it onto prom court. "It just adds another thing people look forward to experiencing at prom. There has to be a king and queen," explained Dhruv Miglani '19. HBHS English teacher, Lauren Grosse, presented the awards at prom because she loves the class of 2019. "This tradition is harmless," says Grosse, "I like that both teachers and students have a voice."
"My favorite part about presenting this is seeing students' excitement as names are called. Also, I like using a mic," says Grosse.
The nominees for girls in Prom Court were Rachel Cerato, Sofia Barassi, Chelsea McNamara, Khushi Patel and Laurie Houvener. The top five boys selected were Joe Messina, Mark Labak, Dhruv Miglani, Joey Diaz and Tyler St. Pierre.
Prom Queen, Khushi Patel, and Prom King, Dhruv Miglani, were very excited to win. "When my name was announced, "I was very happy and honored that I won," exclaimed Patel '19. "Prom only happens once in your life so to be king is quite special" said Miglani '19.
Winning Prom King or Queen is a huge and memorable honor. Make sure to give a huge congratulations to Dhruv Miglani and Khushi Patel!
About the Contributors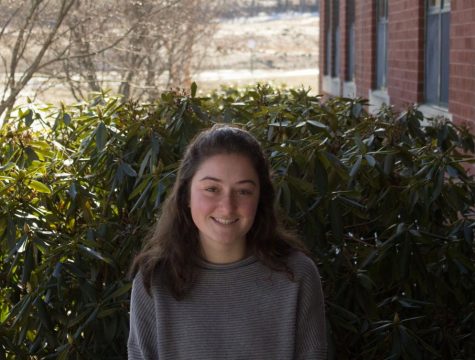 Josie Farwell, Staff Writer
Josie Farwell '20 is a new staff writer and she is excited to start writing for journalism as writing is one of her favorite subjects. She plays lacrosse...
Lin Illingworth, Adviser
Lin Illingworth, a.k.a. "Ms. I.", is excited to enter the world of convergence journalism and multi-media news delivery as Adviser to the 2013-2014 Staff,...