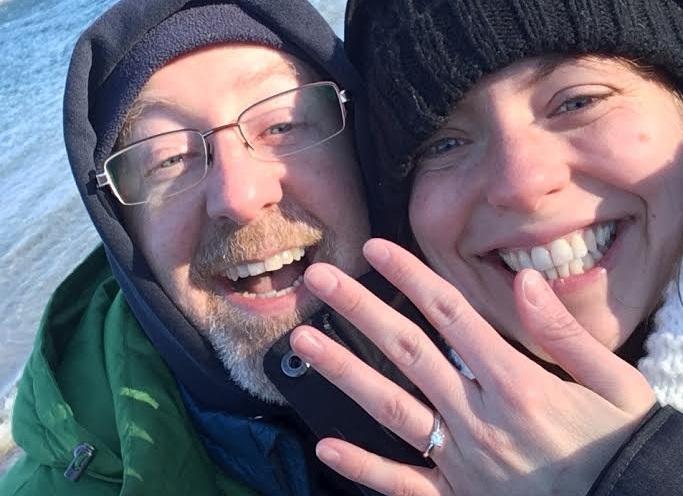 Perry pops the question
Eric Perry, a physics teacher here at HBHS, recently got engaged. He popped the question on March 4 in Maine, on East End Beach. Perry said, "There was a negative twelve degree windchill, and we were having fun running on the beach. When the wind died down for a few seconds, I decided to get down on one knee and ask her, and she said yes."
Perry explained how he was planning on taking her to a series of beautiful lighthouses, but due to the cold weather, he instead asked her on the beach. Perry is really happy to be engaged and is excited for the next chapter of their life together.
They're planning on having a small scale wedding in the summer of 2018. He and his fiance plan to do things a bit differently than the average couple. The two are avid hikers, so their wedding will be on a mountain top. The pair and some friends are going to hike up and be married there.
The school is thrilled for the happy couple, and hope the wedding is everything they want it to be.