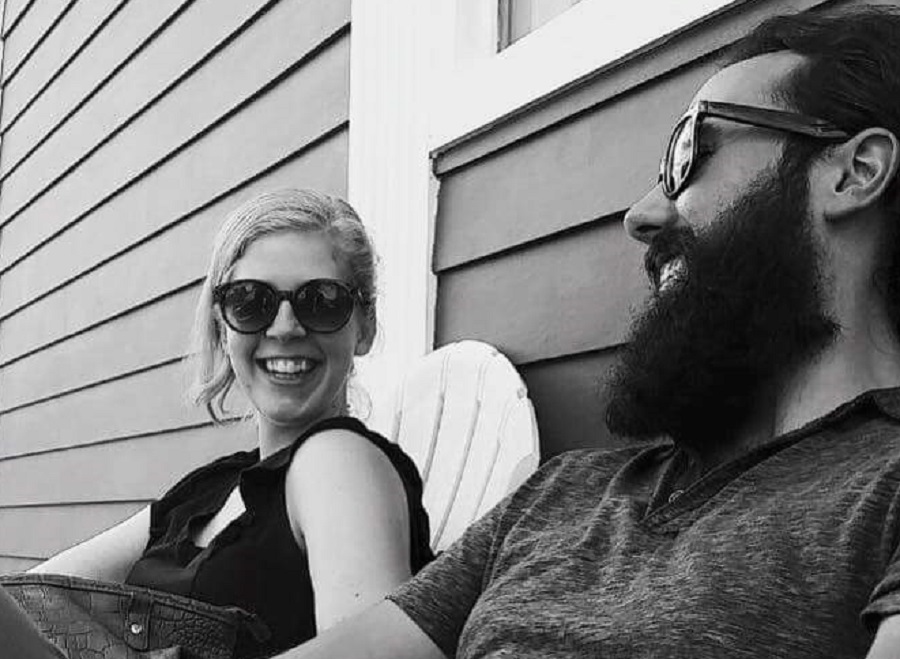 Barbosa set for a duet
On the night of November 5, HB choir teacher Matthew Barbosa proposed to his long-term girlfriend Katerina Nowik. The two have been together for three years and are looking forward to their future together.
So, how did he pop the question?
"I actually was going to to propose to [Katerina] back in August [2016]," said Barbosa "We had hiked the Lafayette Loop; my fiancee and I both love hiking. I had written a three page poem that I brought with me and was right about to propose. We were at the top of Lafayette when I got a call — weirdly, I had cell phone reception up in the mountains. I picked it up and it was one of my best friends, and he said, 'Matt, I have to tell you, man, I just proposed to my girlfriend; I just got engaged!' So, I decided not to do it then."
With the news of his friend's engagement, Barbosa decided to change the proposal. "I had to think of a backup plan. So in November, my fiancee and I had been dating for about three years. We always ask each other weird hypotheticals, like 'What flavor of ice cream would you be and why?' We were lounging around in my apartment. In the past, I have asked her, 'Will you marry me eventually,' waging my bets. I said, 'Will you marry me?' not really expecting an answer, since we have talked about it before, but she said 'Yes!'. I didn't process it right away so I was like, 'Oh, cool.' I didn't realize it at first, but then I turned around and she had tears in her eyes and we both knew that this was it. I got up and officially proposed to her, because I didn't want that to be it, but that is very us. We are so relaxed and casual. It was so normal to be casual like that."
But Barbosa didn't stop there; he decided to make the proposal even more official and personal by recreating an old gesture. "On our first date, I met her at a toy store in New Jersey before we went out to dinner. I was fairly nervous about having to start a conversation with her for the first time. I grabbed this wooden robot that could transform into a box and was like a puzzle, and the first thing I ever said to her was 'This box is supposed to become a robot; can you help me figure it out?' Flash forward to 2016, one of my good friends in Princeton bought all of the robots in the store because I wanted the right color. So I gave her the right color robot with no paint on it, like the one I used to start a conversation with her. I put the engagement ring that my dad gave to my mom in the box, so it was inside of the robot. That acted as the box for the ring that I proposed to her with. Then she said yes again."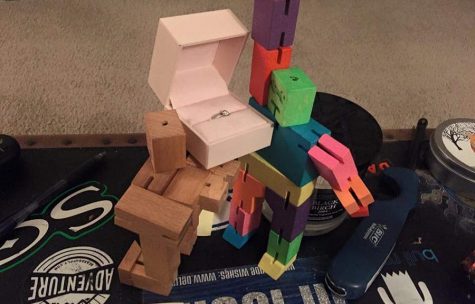 The projected wedding date will be in late June of 2018, where Barbosa and Nowik will celebrate with both family and close friends. Though relatively far away, Barbosa said that there is a lot of planning that will need to be done significantly ahead of time. Finding a location in the peak of wedding season never fails to be stressful, and Barbosa says they are trying to stay monetarily focused. The average wedding in the United States is around $26,720. "It's a popular time to get married, so things are going to be more expensive and harder to book, which is difficult," said Barbosa.
As for the location, Barbosa and Nowik have a few places in mind, but have not committed to a spot. "We don't know where we are going to hold the wedding yet. We are looking in my hometown in Connecticut and having the reception at the Boy Scout camp that I used to attend. That is a piece of home, super cheap, so that is a good option for us. But we are still looking, definitely. We are probably going to decide soon, since it takes about six months for preparation and booking a church."
While the couple plan to have a bigger wedding, both are quite laid back on the matter; "We are both cool with just grabbing a deacon, going to a mountain, and getting married with no one around," he said "but we both have ginormous families, all of them who we want to be there with us, so we know our original plan is not going to work out, but I do like the idea of the big wedding with the people we love."
Barbosa and Nowik are overjoyed with their recent engagement. "I am very happy," said Barbosa "my fiancee and I have always dated under the assumption that we would get married someday. That being said, I have considered myself engaged to Katerina for a while, so it wasn't much of a change. Though now it feels much more real and secure; now our family is going to be official."