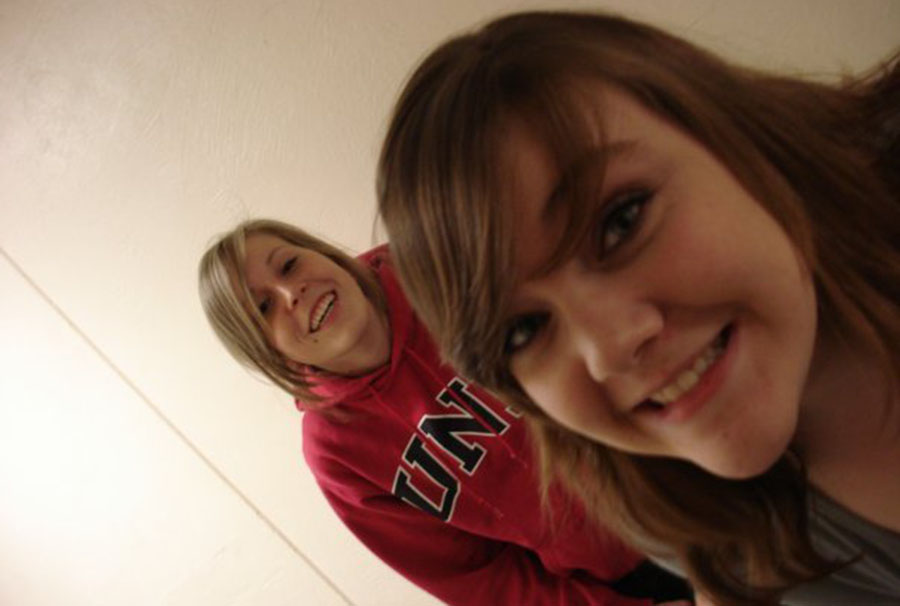 Don't be afraid to push yourself: Milette
Victoria "Tori" Milette, English teacher at HB, attended Woonsocket, Rhode Island High School. Milette's favorite memory during her time at the school was the creative writing class she took at the beginning of the school day with many of her friends. The class was taught by her favorite teacher, which made the course even more interesting.
After graduating from high school, Milette enrolled at the University of New Hampshire in Durham. Leaving home didn't impact Milette until moving into her college dorm. She went home every weekend to see her family at the beginning of the year. Soon, she went less and less, until she rarely went back home, feeling more comfortable in the college setting. This was accomplished by making friends in class and on her dorm floor.
"College is very stressful," Milette said of her college experience "I remember thinking that life would never get harder than this." The struggle of juggling a busy academic and social schedule  were a very real stressor for both Milette and her peers.
College is a very particular time where students are able to experience and explore life outside of the home setting. Embrace the change both in college and life, as college gives students the opportunity to try new things. Millette suggests to study abroad, apply to be an RA, take a variety of classes, and overall push yourself.