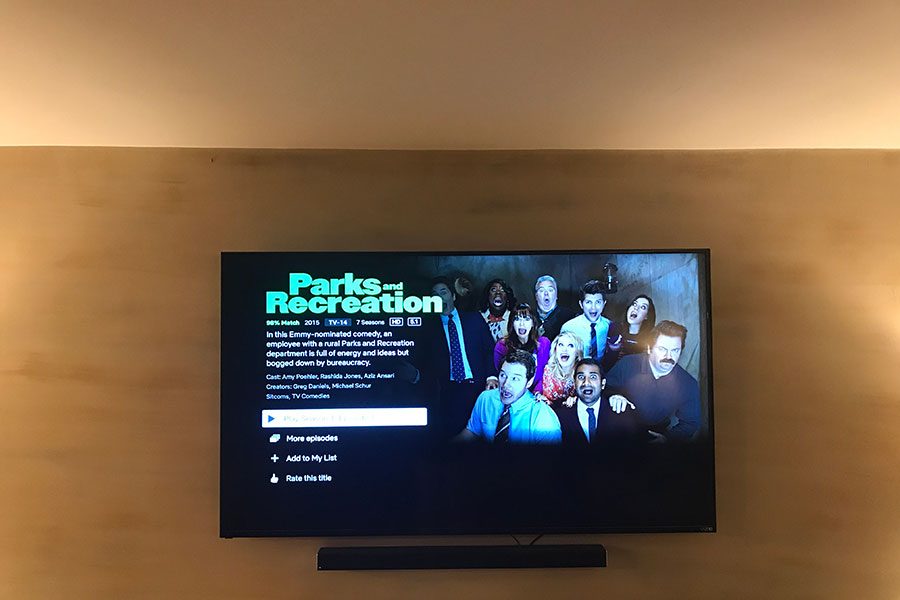 Parks and Recreation
If you just can't get enough of The Office, but want to watch something new, then you will definitely enjoy Parks and Recreation. The series follows Leslie Knope, who is the deputy director of the parks and recreation department in the fictional town of Pawnee, Indiana. The show ran from 2009-2015 and had seven seasons. The writers used real-life events in the show (such as the financial crisis in 2007-2008) and even featured Senator John McCain, First Lady Michelle Obama, and Vice President Joe Biden in some of their episodes.
Parks and Recreation has been well-received, with a score of 92% from Rotten Tomatoes, and 8.6/10 from IMDb. Kelsey Whiting '22 enjoys this show because of its similarities to The Office. "This show makes me laugh and is good to zone out to," she said. "It's a funny show to watch and a good show to binge." Parks and Recreation is available to stream on Netflix, Hulu, and Amazon Prime.