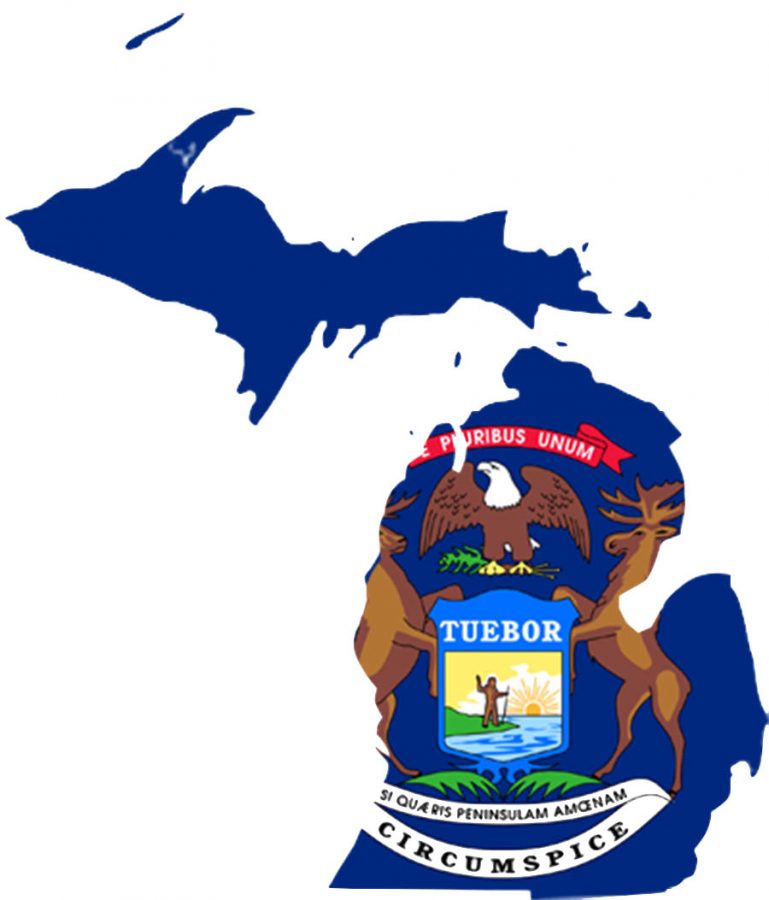 Michican (16 Electoral Votes)
Votes Democratic since 1960: 9--Votes Republican since 1960: 5
Michigan is similar to Arizona in the sense that it isn't really considered a swing state. The last time it voted Republican was 1988, when George H.W. Bush defeated Michael Dukakis in a landslide victory. What's making the blue state possibly turn red?
Michigan actually was considered a potential swing state in 2012, due to GOP nominee Mitt Romney's connections to the state– his father had been the state's governor. Not only this, but we must yet again turn to Donald Trump. In Michigan, however, Trump bears some similarity to Romney. Both have been businessmen, and with Michigan's financial struggle, voters may just want someone with experience in money to lead.
However, this might be irrelevant. All polls since February have shown Trump losing Michigan to Clinton or tying with her. Michigan has been a blue state since 1992, and it might stay that way.