A Man Called Ove by Fredrik Backman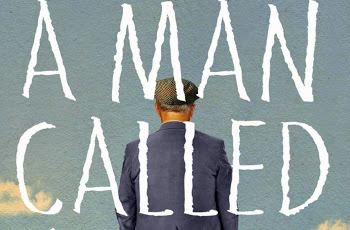 I first picked up A Man Called Ove because of the wonderful reviews it had received online. A New York Times bestseller for more than 20 weeks now, this book, originally published in Sweden in 2014, had to be good, right? I'll let you know, it did not disappoint.
Author Fredrik Backman introduces the man called Ove in the first page. Ove comes across as a cantankerous and crabby man who, disputed by his exhaustive efforts, can't make anything go his way. He follows strict regimens and has a short fuse, but beneath his grouchy exterior, Ove's sad story shines through. The story of Ove makes readers to take a second look and to not "judge a book by its cover." Readers learn more about Ove and his backstory, what shaped him the man he is today.
The novel takes off in November when a boisterous young family moves into the house across the street. This young couple and their growing family counter Ove's lifestyle in almost every way possible. They are outgoing and giving where Ove appears reserved and uncompassionate. Backman's masterful incorporation of these diverse and well-developed characters demonstrates the multifarious and heterogenous population which is America. The plot demonstrates the progression of ideas and values in average Americans from generation to generation, and how they can come together to better one another.
Backman's discussion of death and life along with the discussion of community and love make this story one to curl up in a blanket with. Though sad and intense at times, the beauty of these emotions together made this book one of my favorites.
"To love someone is like moving into a house," Sonja used to say. "At first you fall in love in everything new, you wonder every morning that this is one's own, as if they are afraid that someone will suddenly come tumbling through the door and say that there has been a serious mistake and that it simply was not meant to would live so fine. But as the years go by, the facade worn, the wood cracks here and there, and you start to love this house not so much for all the ways it is perfect in that for all the ways it is not. You become familiar with all its nooks and crannies. How to avoid that the key gets stuck in the lock if it is cold outside. Which floorboards have some give when you step on them, and exactly how to open the doors for them not to creak. That's it, all the little secrets that make it your home. "
About the Contributor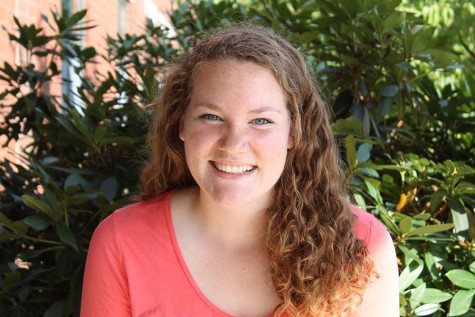 Maggie O'Hara, Co-Editor in Chief
Maggie O'Hara is a senior at HB and is eager to continue her journey contributing to the paper in her third year on the CavChron. After school, she...