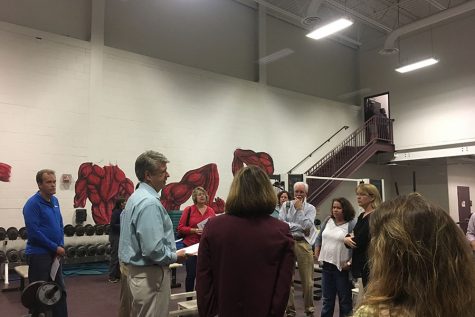 Mary Martin, Assistant Editor

November 13, 2017
The Facilities Committee hosted a presentation and tour at the high school Monday, October 23 to inform community members of the proposed changes to the campus and the building. At the walkaround tour, visitors were able to see the current conditions of the weight room and mezzanine level storage...
Mary Martin, Assistant Editor

November 6, 2017
The Hollis-Brookline Cooperative School Board met in the middle school library Sept. 19 to discuss the proposed changes to the high school. The Facilities Committee hopes to add a second floor in the space above the current weight room to fit a robotics lab, transform the weight room into a cross-tra...