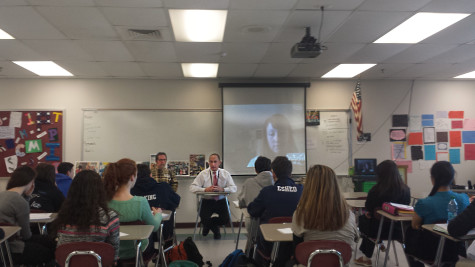 Katryn Thibeault, Staff Writer

January 16, 2015
As Katie Pine's sophomore economics group comes to class this week, there awaits three panel members for a unique discussion on Globalization and Microfinance. The panel consisted of three important  people directly involved with the economic world: United States Treasury Department policy adviser Moira...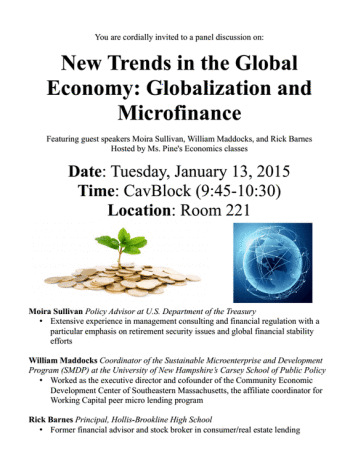 Evan Moloney, News Editor

January 8, 2015
As the school year's first semester draws to a close, sophomores across Hollis-Brookline High School are preparing for their final days with some of their teachers. But instead of getting ready for a goodbye, teacher Katie Pine's Economics classes are getting ready for something diffe...