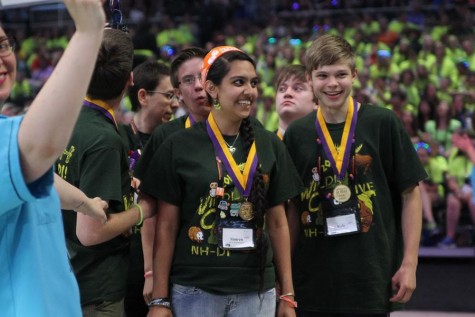 Jeremy Anderson, Staff Writer
What do you get when you mix team building with trying to find a unique way to solve a very elaborate problem? Maybe you'll need to build a life-sized story book, make art... Read More »
June 4, 2015 • Comments Off on From creativity to community with D.I.
Jack Shields, Sports Editor
Congratulations to the girls 4 x 800m relay of Pauline Zimmermann, Grace Anneser, Madylin Partridge, and Sarah Cramton for placing 26th at the New England... Read More »
June 15, 2015 • Comments Off on
View All »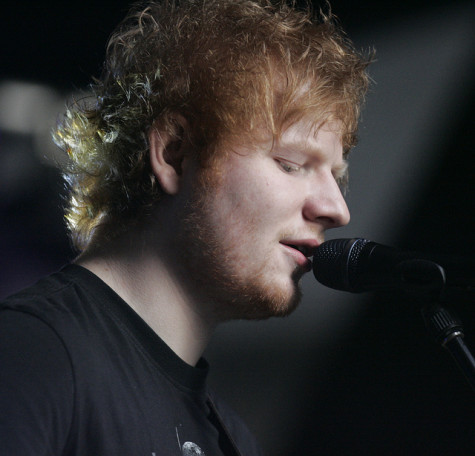 Natalie Haytayan, Social Media Editor
Ed Sheeran has slowly transformed from the small town kid from Halifax, England into one of the most talented singer/songwriters on the map right... Read More »
May 11, 2015 • Comments Off on Shout out to Sheeran
View All »
To get involved
To act as a source for an upcoming article, or to become a part of the newspaper staff, email thecavchron@gmail.com or come down to lab 141A during CAVblock or Lunch. Please direct any questions or corrections to jules.christie@gmail.com or lin.illingworth@sau41.org
Be a part of the discussion
Search for a specific story
Staff Profile
Liam Flaherty
Sports Writer
Liam Flaherty '16, has a knack for sports, writing, and music. In the spring, Flaherty catches for the varsity baseball team and runs cross country during the fall. Flaherty's favorite subject in school is math. He has a passion for music and he expresses it by playing the... Read More »
Genres Literary Magazine
Read poetry and short stories paired with artwork created by our very own students.
Advertisement - SNO Ad Network
Nellie Putur, Chief Copy Editor
Healing from an injury is never fun, as senior Maddy Cambray knows all too well (did you miss Senior... Read More »
June 2, 2015 • Comments Off on Senior Spotlight 9: Maddy Cambray
June 2, 2015
Senior Spotlight 8: Eastman Chandler and Skylar Martin
May 27, 2015
May 26, 2015
View All »
Natalie Haytayan , Social Media and Entertainment Editor
Emily Raymond '15 is largely known at Hollis Brookline High School for her appreciation and dedication to the arts. She spends most of her time expressing herself artistically... Read More »
June 5, 2015 • Comments Off on Spotlight: Emily Raymond
June 2, 2015
Minaj gets personal with the Pinkprint
May 13, 2015

Let the spectacle astound you – theatre on the big screen
May 12, 2015
View All »
This week's poll
Is standardized testing worth all the trouble?
It depends on the kind of test and what it's used for. (57%, 4 Votes)
It would be helpful if there wasn't so much testing. (29%, 2 Votes)
Standardized testing has no purpose. Whatsoever. (14%, 1 Votes)
Yes. It helps the school perfect its curriculum. (0%, 0 Votes)
Total Voters: 7

Loading ...
What's hot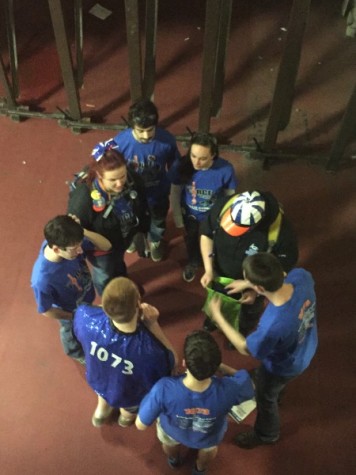 The Hollis-Brookline Robotics Team 1073 competed in the New England District Event at Reading High School... Read More »