Rebuilding the wrestling team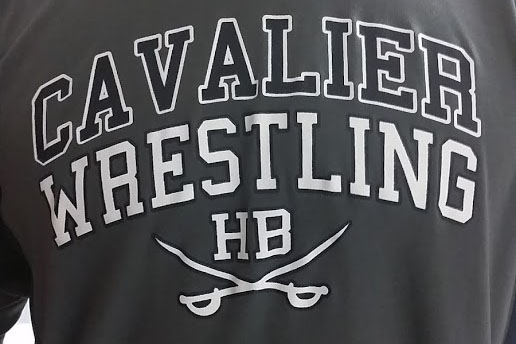 Every year, HB sports teams lose valuable and experienced players who have gone off to college. With the loss of seniors, there are always freshmen who are excited to start their high school sports careers. Even though the wrestling team lost many extremely talented wrestlers this year, the team still has a very solid roster.
In a recent interview with team captain Clement Sherwood '18, he expressed how confident he feels about this year's wrestling season: "It's a small team, but everybody works hard." With this year's team of 11 athletes, compared to last year's team of 17, they don't feel as if they are at a disadvantage. Sherwood is eager to surprise people with the amount of skill that the team has.
Cameron Lapiere '18, stated, "My teammates will go above and beyond what is expected of them." The team is full of dedicated and hardworking athletes that are always trying to improve techniques and skills. Whether it's trying their hardest in practice or putting extra time in outside of school, each athlete has the determination to become a better wrestler.
Team captain Sam St. Pierre '17 feels more than confident with this year's team: "The team definitely has a lot of potential." Even though St. Pierre is sad about losing tast year's seniors, he is excited to help the freshmen develop into skilled wrestlers.
In the interview with Lapiere, he mentioned, "Support from the school always raises morale." The wrestling team travels around New Hampshire to compete in tournaments, typically on Saturdays. Going to tournaments and making HB's voice heard is one of the best ways to improve the team's spirits. Dates of tournaments can be found on the HB wrestling site. http://www.hollisbrooklinewrestling.com/
This year's wrestling team may be small, but it is packed with potential.