Brazilian soccer team faces fatal crash; only six survive
The Brazilian soccer community suffered a tragedy on the night of November 28, when the plane carrying members of the Chapecoense soccer team crashed into the mountains near Medellin, Colombia. According to CNN, of the 83 passengers, only six survived. The survivors include three players, two crew members and one journalist.
Initial reports said the plane crashed due to either electrical problems or weather issues. After further investigations, recordings were found of the pilot saying, "The plane is in total electrical failure and without fuel." Reports surfaced that the plane was planning to stop in Cobija, Bolivia to refuel, but the plane bypassed, as the flight was already behind schedule. The flight continued to Medellin, where the plane would make an emergency landing. On December 7, Bolivian authorities detained several members of LaMia Airlines, the company the soccer team was flying with, for negligence of allowing the plane to fly despite low fuel. One of the men detained included Gustavo Vargas, the General Manager of the airline.
Chapecoense was scheduled to play in the Copa Sudamerica final, the championship game for the top club soccer division on November 30, but the game has been suspended due to the tragedy. Less than 10 years ago, the club was in Brazil's "D" league,  essentially the bottom league in the country. Eventually, the team worked up to the top league in 2014 and made it to the championship in 2016 on December 4. The South American soccer federation running the tournament  awarded Chapecoense this year's championship title in honor of the victims of the plane crash.
Soccer teams and players alike have rallied around the  team. Former two-time FIFA player of the year, Ronaldinho, is helping out out Chapecoense in anyway possible. His brother and agent, Roberto Assis, told Goal.com, "…I think we should treat this issue with the greatest respect for the families and the club."
On December 3, Brazil held a public memorial in honor of the crash victims. Over 20,000 mourners filled the stadium, while many more were packed outside.  Stadium workers composed a banner that read, "We looked for one word to thank all the kindness and we found many, thank you."
About the Writer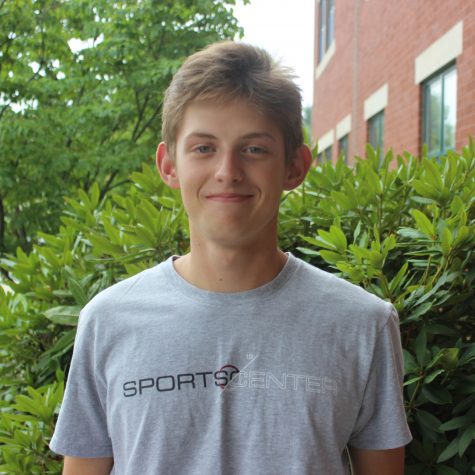 Jack Belanger, Staff Writer
Jack Belanger is a senior and is entering his first year of journalism. He is excited to add a lot of content to the sports section in the CavChron this...