Year in review: sports top 7
1.  The Summer Olympics
The 2016 Olympics brought the world together on one stage to showcase the greatest athletes around the globe. The games had their fair share of highlights and spectacular results. American Ashton Eaton won the decathlon, earning the unofficial title as the world's greatest athlete. Sprinter, Usain Bolt, won 3 gold medals in his final racing event. Both U.S. basketball teams won gold. The U.S. women's gymnastics won gold for the team competition. And let's not forget about that guy named Michael Phelps that came out of retirement to swim one more time. Phelps won six medals, five of them being gold. In the process, he broke a 2,000 year-old record, set by Leonidas of Rhodes in 152 B.C., for the most individual Olympic titles with 13 in total (not counting relays). Overall, Phelps finished his career with a record 23 gold medals and 28 medals overall (also a record).
Honorable mentions: Golfer Arnold Palmer passes away, UCONN women's basketball team continues domination, U. of Alabama wins college football championship.
About the Writer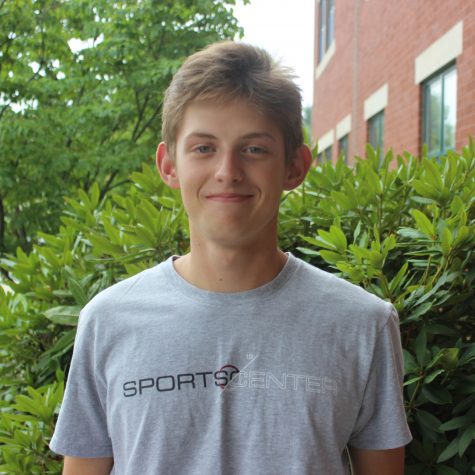 Jack Belanger, Staff Writer
Jack Belanger is a senior and is entering his first year of journalism. He is excited to add a lot of content to the sports section in the CavChron this...