Lights, camera…overture?
The craze began in 2013 when NBC decided to take on what was then considered a monumental challenge: staging a Broadway-style production live on television. The Sound of Music Live! starred country singer Carrie Underwood and was received by its 18.47 million viewers with mixed feedback, mostly concerning Underwood's poor acting ability and not-so-theatrical singing voice. Despite a shaky start, NBC kept the scripts coming, and went on to showcase Peter Pan Live! and The Wiz Live! Meanwhile, Fox joined the troupe when they produced Grease Live! this past January.
After the performance of NBC's fourth live musical, Hairspray Live! in December of 2016, it is important to consider how this new style of theatre has made an impact on the world of high school drama.
"
The one thing that's really cool about it is theatre, in its essence, is storytelling, and taking something from the stage onto the screen is just changing the way you are telling the story"
— Matthew Barbosa
The greatest advantage to on-screen theatre is obvious: those who are unable to afford Broadway tickets can watch their favorite productions without having to pay a dime. It also makes such shows more accessible to school drama programs. These productions are now reaching an audience they would never have been able to before, not only thanks to their accessibility but also the new and interesting way in which TV cameras allow a production to be presented.
"The one thing that's really cool about it is theatre, in its essence, is storytelling, and taking something from the stage onto the screen is just changing the way you are telling the story," said Matthew Barbosa, HB choir director and music director of The Mystery of Edwin Drood. "With Sweeney Todd onstage, for example, you can't zoom out and see the entire country of Victorian Britain. But with those kind of time jumps and scene changes you can tell a story in a much more effective way."
But no matter how revolutionary or accessible it may be, any kind of theatre needs one thing to survive: an audience. Thus, the media companies that showcase these Live! performances do not always put vocal talent or theatre experience at the top of their priority list when casting these productions.
"You need to have the name recognition in order to get the views and the ratings for this to continue to happen. And so sometimes you have very prominent actors or actresses who aren't necessarily trained vocally. So you're taking an art form where people spend years studying their craft and perfecting it, and giving [the roles] to someone who maybe has the acting chops, but maybe took six months of voice lessons with a coach who's on set with them," said Barbosa.
Claire Pare, English teacher at HB and costume designer for Edwin Drood, agrees. "I think it's frustrating for people who are really interested and really invested in theatre to see these choices being made," she said.
Hairspray Live!'s cast consisted of a wide array of performance backgrounds. Modern Broadway legend Kristin Chenoweth commanded the soundstage and blew her audience away, but was flanked by pop princess Ariana Grande and Disney Channel stars Dove Cameron and Garrett Clayton. While Grande has some Broadway experience, having been in the musical 13 in 2008, the latter two have never set foot on the Great White Way. Seeing this sort of casting can discourage students who want to pursue theatre, leading them to underestimate the skill set needed to succeed at actual Broadway auditions, or causing them to think that acting ability is more important than vocal ability, which is not necessarily true.
As Broadway on television becomes a more popular occurrence, theatre kids everywhere can hope that the big names in pop will one day be replaced with those of veteran Broadway performers.
"In the future, I hope to see the casting be more true to the show, not just what people want to see," said Dylan Silcox '17, a long-time member of the HB Theatre Department. "I would want to see someone who is a great fit for the role instead of someone who kind of looks like the person and is really famous."
NBC's next live musical production is slated to be Bye Bye Birdie, starring Jennifer Lopez, which will air in December of 2017.
Editor's note: NBC Studios did not respond to my request for comment. It was worth a shot!
Additional information on NBC's Hairspray Live! Thinglink by Nicole Poitras.
About the Contributor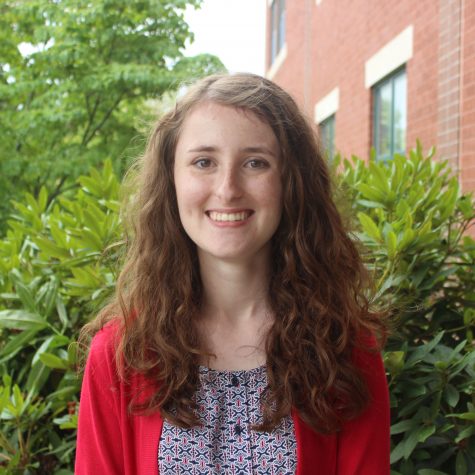 Nicole Poitras, Co-Editor In Chief
Senior Nicole Poitras is thrilled to be Co-Editor In Chief of the Cavalier Chronicle this year - what a dream come true! She currently interns at the Hollis...