More than an average team
They may not be the greatest team in the standings, but the bowling team may be one of the more unique sport teams at HB. Even though the team meets only a few times a week, the bowling team's chemistry and excitement for the game has been their calling card throughout the season. Assistant Coach Matt D'Attilio, commonly called Coach D, believes this team, " is a much tighter group and is more social than in years past."
The bowling team recently just had its last "home" bowling match on Saturday, January 28, where all the seniors received water bottles shaped like bowling pins as gifts for all their hard work in the program, marking what will be the beginning of the end of a special season for the team. Two-year bowling team veteran Richard Cadario '17 says he's "going to miss hanging out with the team on the weekends."
One thing that separates HB from other teams around the state is the attitude bowlers bring to every match: "When our team bowls a strike, everyone is giving each other high-fives and even sometimes high-fiving the other team when they do well. Other teams usually high-five their own team and keep it more serious," said Cadario.
With two away matches and potentially the state tournament, the team still has plenty to work for. Eight teams make the state tournament and Hollis-Brookline currently sits in the last playoff spot. Coach D believes the team has enough separation from the teams below them to get the last spot.
While HB isn't one of the top teams in the standings, the team has a true belief that they can potentially take the title. Cadario says the team "could potentially be the number one team in the state." With two matches left, the team hopes to solve its issues with inconsistency and then compete in the state tournament. Coach D also hopes to send as many bowlers possible to the individual state tournament. "These guys keep telling they know they can [win the title], they all believe they have a chance to win."
About the Contributors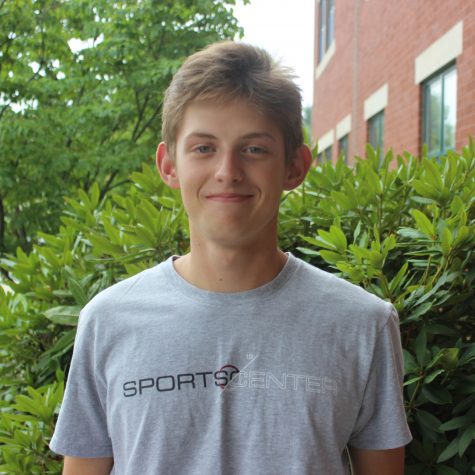 Jack Belanger, Staff Writer
Jack Belanger is a senior and is entering his first year of journalism. He is excited to add a lot of content to the sports section in the CavChron this...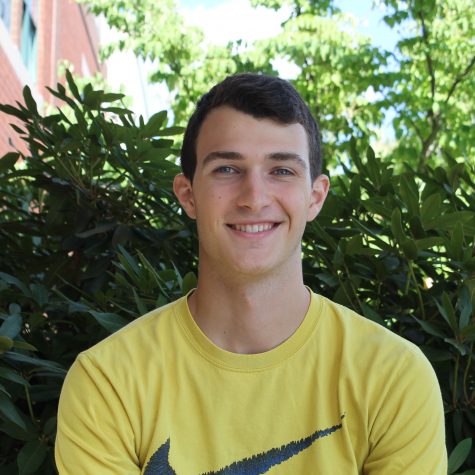 Nate Corsetti, Sports Editor
Nate Corsetti '17 has a passion for sports. He's a big baseball and football fan, and he runs track, cross country, and plays baseball for HB.. He...