Life of an athlete
The New Hampshire Interscholastic Athletic Association is implementing the new Life of an Athlete campaign. According to NHIAA, "NH Life of an Athlete is an adaptation of the Life of an Athlete program that will foster the partnership between NH Interscholastic Athletic Association, schools, administrators, coaches, Regional Networks, and youth in a targeted effort directed at substance abuse prevention".
A few of our own HB students are being represented, including Shea Whalen, '14, who said that, "At the seminar we attended, we met as a community to brainstorm ideas for healthy decisions". Life of an Athlete is designed to encounter a problem within the NH high school community. Alcohol, marijuana and prescription/steroid use are all substances that LOA plans to eliminate from student athletes. NHIAA states that, "In a survey of 215 high school athletic directors, 59% reported having personally encountered intoxicated student-athletes". Those numbers are absolutely staggering, which is why NHIAA and Life of an Athlete plan to put an end to substance abuse amongst high school students.
About the Contributor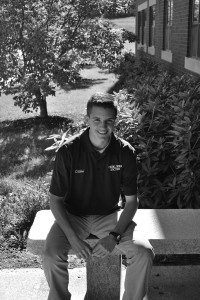 Matt Claire, Sports Editor
Matt Claire is a Senior and Sports Editor at Hollis Brookline High School. This is his second year on the staff and his first as an editor. Claire's played...