Madness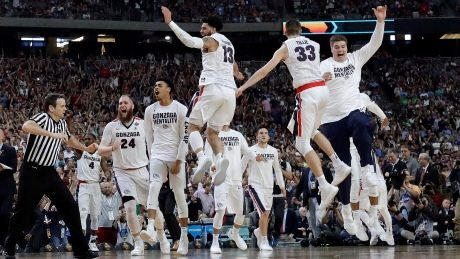 It's March. For some students, this means spring sports are starting, Others mark it as the end of winter. But some look at it as something else: the heart of basketball season. While basketball at HB has come to a close, college hoops are heating up, as this month marks the start of March Madness.
There is a variety of reasons as to why students at HB enjoy March Madness. Filling out a bracket and competing against friends brings out the competitive drive. The March tournament is also one of the best sources for quality basketball all year. And of course, there's always the potential of being the first person to ever fill out a perfect bracket, correctly predicting the outcome of each game.
Jeremiah Jacob '17 enjoys the excitement that comes with the tournament. "Games you normally have no business caring about get your attention," he said. He watches college basketball before the tournament, but he finds his level of interest increases when there are bragging rights at stake.
Because bragging rights are on the line, students look to make the best bracket possible, and get any advantage they can. Participants have different techniques for choosing the outcomes of games. Some participants look for teams with a playmaker. "Find a player that you know will come up clutch and drive a team to victory," said Colin Loftus '17. Other students rely on what they saw during the regular season of college basketball. "I choose teams by if I liked how they played in the regular season," said Nate Sartell '20.
Some students don't see much strategy or skill involved in picking the matchups. "I flip a coin," said Jack MacLeod '17. He sees the matchups as too hard to pick and too much up to chance, "especially for the eight-nine and seven-ten matchups," he said. No one has ever filled out a perfect bracket, so maybe flipping a coin is as good a method as any.
Win or lose, March Madness still makes the month exciting for anyone that fills out a bracket. Whether you're competing for bragging rights, trying to create the first perfect bracket, or just trying to watch some quality basketball, the month of March is compelling for every sports fan. In the words of Nick White '17, "anything can happen."