Games and results for: September 26-27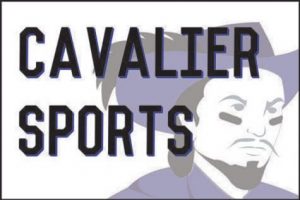 Sports, Writer
September 27, 2018
Results from Wednesday – Sept. 26th :
The 
Unified Soccer team
 traveled to Concord and lost in a high scoring game.  
Athletes Brendan Nixon, Thea Farrow, Tim Belanger, Heather Stone had some outstanding goals.
The Volleyball team defeated Manchester Central, 3-0, to improve to 10-0. Match scores were  25-15, 25-8, and 25-8.  Top performers were Amanda Elvins 4 kills, Elizabeth Bonnette 4 kills, Ashley Burtt 3 kills, Angelina Leonard 27 assists and Jess Cooper 5 digs. The Jv-a team also won.
The Field Hockey team lost to John Stark, 3-0.
The Jv's went 50 minutes in a nail-biter.  Despite several attempts, the Cavaliers just weren't able to put one in the cage and the game ended scoreless. Playing well for HB defensively were Lilly Ogren and Snowie McNabb.  In the second half, midfielders Maddi Houle, Faith DiStefano and Emma Harley did an outstanding job of controlling the play and feeding forwards Leia Scott, Savannah Murphy and Hannah LaPointe for several attempts on goal.  Devon Kuchta defending 2 shots on goal in the 0-0 tie.
Games for Thursday – Sept. 27th :
Boys Soccer @ Milford, dismissal at 2pm, bus at 2:15pm , games at  3:30pm.