Games and results for: September 27-29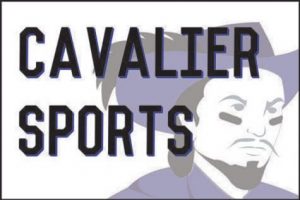 Sports, Writer
September 28, 2018
Results from Thursday – Sept. 27th :
The Boys Soccer team improved to 7-3 with a 4-0 win over Milford. Goals were scored by Joey Dias, Dale Jacob, Liam Toddan and JJ Kennedy. Assists by
JJ Kennedy, TJ McKenna,Dale Jacobs and Bryan Wright. Ryan Coutu had 10 saves in goal. Max Burns, Felix Yang, Mark Labak, Danny Kennedy, and Andy Basque all helped contribute to the HBHS victory.
Games for Friday – Sept 28
Golf team dismissed at 2pm,  hosting St.Thomas and Pembroke at 3pm at the Overlook
Volleyball hosts Manchester Memorial , jv-a at 5:15pm and  V at 6:30pm
Games for Saturday – Sept 29 ( HOMECOMING)
Field Hockey hosts Oyster River , V at 11am followed by Jv
Girls Soccer host Pelham at 11am ( Varsity only)
Boys Soccer hosts ConVal at 12:30pm ( V and Jv)
Football hosts Pelham at 2pm
XC race Black Bear Invite (Coe-Brown) ,bus at 7:15am, race at 10am