Games and results for October 1-2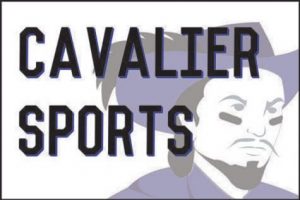 Results from Monday- Oct. 1st :
The Girls Volleyball team improved to 12-0 with a 3 match sweep over Alvirne. Match scores were  25-8, 25-20, and 25-11. Top performers were Maddie Norris 6 aces 6 kills, Kyra Belden 7 aces 18 assists,Kaleigh Whalen 3 aces 4 kills,Elizabeth Atkinson 5 kills and Ellie Jordan 14 digs. The Jv-b team won 3-0.
The Jv Football team improved to 3-2 with a  win 28-22 over Pelham.  Jack Delaney had 3 touchdowns and Shaan Quersey got his first TD.  Strong D by all the kids especially by Zach Boudreau and Jacob Abraham.
The Golf team wrapped up their regular season by going 1-1 yesterday. The team lost to  Windham 118-101, but defeated Goffstown 101-90. Top golfers were Garrett Sturges- 23 ,Rory Klauber- 22,
Matt Dias-20 , Aaron brown – 18 and  Cayden Plummer- 18. The team finishes the regular season at 18-7 and will next compete at the Division II State Meet next Tuesday at Pease Golf Club in Portsmouth.
Games for Tuesday -Oct 2nd :
The Boys Varsity Soccer team will travel to Proctor Academy to play Kearsarge at 6:30pm. There will be no Jv game.Bus is at 4pm.
The Girls Soccer team will host Milford, V at 4pm and Jv's at 4:30pm.
The Field Hockey team travels to Kennett, dismissal at 11:30, bus at 11:45am with V game at 4pm and Jv to follow.
REMINDERS
This is our week to collect food for the annual Tackles Hunger drive. All week we will accept non-perishable food items in the back lobby as well as the home football game on Friday night. All the food collected will be taken to the Share pantry in Milford to be distributed to needy families. There will be a table in the back lobby to donate your items