Games and results for: October 2-3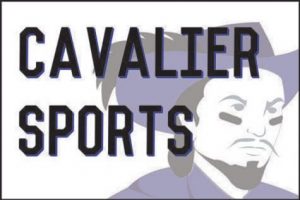 Results from Tuesday – Oct. 2nd :
The Boys Soccer team traveled to Proctor Academy to take on the Kearsarge Cougars in the pouring rain and emerged with a hard fought 2-1 victrory to improve to 8-4. Scoring goals for the Cav's were  Andy Basque  with 3 minutes left on the clock off a Kearsarge defensive clear. Then with less than a minute left Andy Basque scores the second goal of the match ,to clench the victory, on a pass from a Max Burns. Ryan Coutu had 9 saves in goal. Felix Yang, Danny Kennedy, and Dale Jacobs also contributed to the HB victory.
Games for Wednesday – Oct. 3rd :
Volleyball at Timberlane , dismissal at 1:15pm, bus at 1:30pm . jv-b at 3:30pm,jv-a at 4:45pm and V at 6:15pm
Reminders :
This is our week to collect food for the annual Tackles Hunger drive. All week we will accept non-perishable food items in the back lobby as well as the home football game on Friday night. All the food collected will be taken to the Share pantry in Milford to be distributed to needy families. There will be a table in the back lobby to donate your items.