Games and results for: October 4-5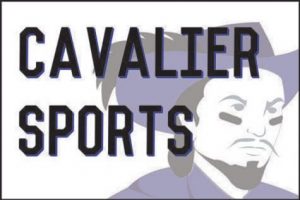 Results from Thursday- Oct.4th :
The Boys Varsity Soccer team improved to 9-4 with a 8-0 win over Kennett. Scoring goals were Joey Dias(2),Andy Basque(2),Aidan Chretian(2), Bryan Wright and Ethan Smith. Ryan Coutu had 2 saves in goal.  The Boys JV soccer team exploded for 11 goals in defeating Kennett by the score of 11-2.  Paced by striker Jonah Sacks' five goals, the team moved the ball effectively throughout the game. Strikers Danny Sattler and Ram Senthilkumar each netted two goals, while mid-fielders Erik Keldsen and Spencer Murray recorded one goal each.
The Girls Soccer team fell to (6-3-1) dropping  a tough one up at Lebanon. HB turned in the best first half of the year, capped off by Emma Ruvido's long range finish, assisted by Tasha White at 38 minutes.  Lebanon regrouped and tied midway through the second half, cleaning up a crowded area after a free kick.  They found the game winner with three minutes remaining , again in a crowded area.  Maggie Crooks had 13 saves for HB.   Paisely Broadhurst , Maddy Harley and Teresa DeMaio set the tone for HB through the midfield, in this well played game.  The Jv's won 7-1.
Games for Friday – Oct 5th :
XC at Belmont Invite, dismissal at 1:15pm , bus at 1:30pm, race at 4pm
Field Hockey hosts Pembroke, V at 4pm , JV to follow
Girls Soccer hosts Kennett , Varsity only at 3:30pm , dismissed at 2:15pm
Volleyball hosts Winnacunnet , jv-b at 4pm, jv-a at 5:15pm and V at 6:30pm
Football hosts Sanborn at 7pm.
Reminders :
This is our week to collect food for the annual Tackles Hunger drive. All week we will accept non-perishable food items in the back lobby as well as the home football game on Friday night. All the food collected will be taken to the Share pantry in Milford to be distributed to needy families. There will be a table in the back lobby to donate your items.