Games and results for: October 5-8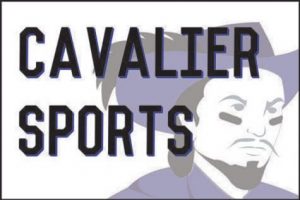 Results from Friday /Monday – Oct 5th and 8th :
The Volleyball team improved to 14-0 with a 3 game sweep over Winnacunnet in the annual Kendall Van Schoick Memorial game. Scores were 25-9,25-17 and 25-18. Top performers were  Maddie Norris 8 kills 13 digs, Ashley Burtt 5 kills 2 blocks, Maren Anderson 5 kills 1 block, Kyra Belden 27 assists and Sammie Sheppard 14 digs 4 aces. The Jv-A and the Jv-B teams also won.
The Girls Soccer team improved to 7-3-1 by finally solving the riddle of hard working Kennett's (3-8) bunker defense.  HB mustered 22 shots, requiring 20 saves by Kennett's keeper, and one early rattled crossbar off the foot of Tasha White.  With 14 minutes remaining, White was able to dribble through a group of defenders into a tiny window of space and rip one under the crossbar.   HB displayed fine possession and patience, and allowed no shots towards keeper Maggie Crooks.
On Friday the field hockey team lost a hard-fought game against Pembroke, with a final score of 0-3. Jordan Mazzola and Emma Elkin played especially well on the defensive end, and goalie Devon Kuchta had several excellent saves, including a backwards dive.
At Monday's game in Goffstown, the field hockey team lost 0-6 in a fast-paced game. Abi Blasi, AnnMarie Tremblay, Grace Catalanotti, and Delaney Weimer displayed tremendous tenacity and drive in the battle. Goalie Devon Kuchta registered 22 saves
The 
Cross Country teams
 ran at the Jeri Blair Belmont Invitational on  Friday The 
Girls team
 had an outstanding day finishing in second place with 81 points. Freshman Amy 
Pattelena
 finished first for Hollis 
Brookline
, in 10th place overall with a time of 22:01, and continues to run well. Kay Partridge was 13th overall with a time of 22:29. 
Kierra
 Dean, Lily Jackson, and Victoria 
Rezzarday
 also scored for Hollis 
Brookline
.  Freshman Caroline 
Hultz
 also had a strong race.
The Boys 
finished 6th in the 18 team field.with 125 points. Kenny 
Corsetti
  led the Cavaliers finishing in 3rd place overall with a time of 17:38. Freshman John 
Kotelly
 was the second finisher for Hollis 
Brookline,
 finishing in 16th place overall. Freshman Jake 
LaBorde
, Nate 
Sartell
, and Daniel 
Delong
 also scored for Hollis 
Brookline
. Freshmen Padraig 
MacSeain
, and Jacob 
Dwyer
 also had solid races.
The Football team improved to 4-2 with a 41-21 win under the lights Friday night at the Swamp. The Jv's lost on Monday, 34-0.
GAMES FOR TUESDAY – OCT. 9TH :
The Golf team travels to the Division II Golf State Championships at Pease Golf Club in Portsmouth. Bus time at 6:45am.
The Cross – Country teams will compete at the Southern Cluster meet at Goffstown ( race at St.Anselm), dismissal at 1:45pm,bus at 2pm , race at 4pm.
The Girls Soccer team travels to Coe-Brown , dismissal at 1:30pm, bus at 1:45pm , games at 4pm.
The Boys Soccer team hosts Pembroke ,Varsity at 4pm and the Jv's at 4pm at Hardy North town field.