Games and results for: October 9-10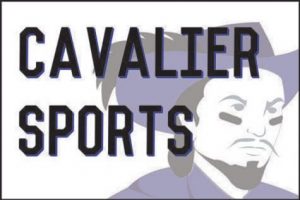 Sports, Writer
October 10, 2018
Results from Tuesday – Oct 9th :
The Golf team finished in 7th place at the Division II State Championships held at Pease Golf Club in Portsmouth. Matt Dias finishing tied for 6th with a score of 76 and qualified for the Individual Championships to be held on Saturday at the Derryfield Country Club.
The Boys Soccer team improved to 10-4 with a 2-0 win over Pembroke (10-3-1). Goals were scored by Ethan Smith and JJ Kennedy with assists from JJ Kennedy and Dale Jacobs.Ryan Coutu had 6 saves in goal. Kyle Simpson, Mark Labak, Andy Basque, Felix Yang, and Joey Dias contributed to the win.
The Girls Soccer team improved to 8-3-1 with a 2-1 win in over Coe-Brown in overtime. Coe Brown jumped out to a 1-0 lead just four minutes into the game, when Shealyn  Bedell made a move at the top of the box and finished into the corner, giving HB Keeper Maggie Crooks (7 saves) no chance.  HB stayed composed, and at 13 minutes Tasha White (1 goal 1 assist) beat a defender to the outside of the box and ripped a stunning finish to far post for the equalizer.   Coe Brown nearly won it during the first OT, with a lofted touch towards the top corner, but Crooks got over for a two handed parry away.  In the second OT, White held a ball under pressure, until she found Rachel Brackett (1 assist) who played the perfect pass into the run of Maddie Harley (1 goal) who collected the ball near the penalty mark and smoked it under the crossbar.  Sarah Birch, Steph Menard, Abbie Ogren, Christina Balsamo and Amanda Robbins all stood out in various roles. The Jv team lost 2-0.
GAMES FOR WEDNESDAY – Oct 10th :
The Field Hockey team travels to Kennett, dismissal at 11:45am, bus at noon. Varsity game at 4pm with Jv to follow.