Games and results for: October 15-16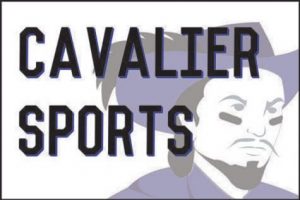 Sports, Writer
October 16, 2018
Results from Monday- Oct. 15th :
The Volleyball team improved to 16-0 with another 3-0 win, this time over Spaulding(13-3). Match scores were 25-23, 25-18, and 25-16. Top performers were
Elizabeth Atkinson 12 kills 2 blocks, Maddie Norris 11 kills 2 blocks 11 digs. Kaleigh Whalen 9 kills 4 aces 12 digs. Sammie Sheppard 13 digs and Kyra Belden 33 assists 2 aces.
The Jv Football team defeated Souhegan 50-22.
The Girls Soccer team improved to 10-3-1 with a hard-fought 1-0 win over a resilient Milford squad. Milford drops to 9-3-2 with the loss.
Games for Tuesday -Oct.16th :
The Girls Soccer team will host Kingswood with Varsity at 4pm and the Jv at 4:30pm at Hardy North Field. Come cheer on the girls and grab a treat as there will be a bake sale at the game to raise money for Cancer Awareness.
The Cross-Country teams travel to Souhegan, bus at 2:45pm.