Games and results for: October 16-17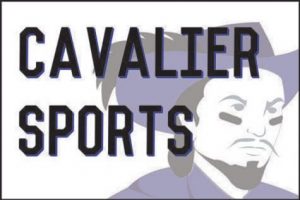 Sports, Writer
October 17, 2018
Results from Tuesday – Oct. 16th :
The Girls Soccer team improved to 11-3-1  with a 4-0 win over visiting Kingswood.
Sophie Warren tapped in the game winner at 14 minutes.  Also scoring were Rachel Brackett (assisted by a fine entry pass from Paisely Broadhurst,) Emma Ruvido and Broadhurst.  Keepers Izzy LeBlanc and Maggie Crooks each had a touch in goal to preserve the shutout. Siena Moskun and Caroline Smith were very creative in attack, while Izzy Menard, Dana Ulrich, and Meghan Flannery also had strong shifts.
Games for Wednesday – Oct. 17th :
The Unified Soccer team hosts Alvirne at 3pm.
The Volleyball team travels to Nashua North, dismissal at 2pm, bus at 2:15pm with jv-b at 3:30pm , jv-a at 5pm and V at 6:15pm.