Games for: October 19-21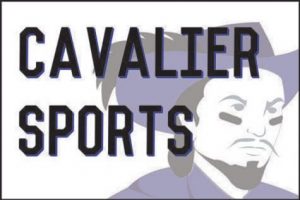 Sports, Writer
October 19, 2018
Games for Friday -Oct. 19th :
The Football team travels to Alvirne,bus at 5pm , game at 7pm.
The Boys Varsity Soccer team travels to Pelham, dismissal at 2pm, bus at 2:15pm , game at 4pm. ( no Jv game).
The Girls Soccer team hosts Souhegan, V at 4pm at HS field and JV at 4pm at the Hardy North field.
The Volleyball team hosts Londonderry, jv-A at 4pm , jv-B at 5:15pm and V at 6:30pm.
Games for Saturday – Oct.20th :
The Cheer team is hosting the Hannah Bazemore Memorial Cheer Tournament starting at 8am.
The jV- B Volleyball team will travel to Salem for a tournament , bus at 7:15am.
Games for Sunday – Oct. 21th :
The Volleyball team will host a Jv Tournament starting at 9am.
The Boys jV soccer team will travel to Nashua North for jV tournament, bus at 7am , tournament at 8am.