Games and results for: October 19-22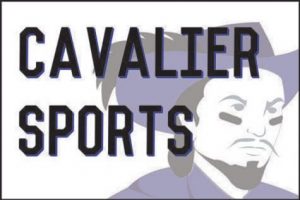 Sports, Writer
October 22, 2018
Results from Friday – Oct 19th :
For the 2nd consecutive season the Volleyball team has finished the regular season undefeated at 18-0 ! The Cav's defeated Londonderry ,3-0, to claim the top seed in the upcoming Division I State Champinships. Scores of the matches were 25-12, 25-9 and 25-19. Top performers Maddie Norris 22 kills 11 digs,Brodie Kelly 4 kills, Kyra Belden 24 assists, Ashley Burtt 4 blocks and Amanda Elvins 8 digs.
The Boys Soccer team defeated Pelham ,4-0, to finish the season at 12-4 and 5th in the NHIAA standings . Scoring goals were Brian Wright ,Dale Jacobs,Ethan Smith and
JJ Kennedy. Assists were registered by Joey Dias,Andy Basque,JJ Kennedy and Ethan Smith.  Ryan Coutu had 12 saves in goal while Josh Ide, Liam Troddyn also contributed to the win. 
The Girls Soccer team defeated Souhegan, 1-0, to finish the season at 12-3-1 and 3rd in the NHIAA standings.Tasha White took a ball on the right and hit a stunning 25 yard drive that curled into the back corner, 14 minutes into the game.  While this was a complete team effort, the key to the game was the midfield work of Paisely Broadhurst, Maddie Harley, Teresa DeMaio and Christina Balsamo.  Seniors recognized were Sarah Birch, Steph Menard, Izzy Menard, Kesley Sweeney, AshLynn Hoey, Dana Ulrich and Caroline Smith

The Football team improved to 5-3 with a 33-27 win over once beaten Alvirne(6-1).
Games for Monday -Oct 22nd :
The Jv Football team hosts Alvirne at 4pm.