Games for: October 27-28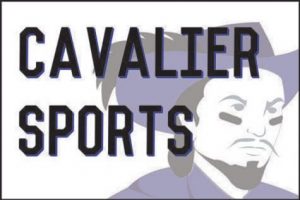 Sports , Writer
October 28, 2018
Due to the forecast for Saturday and Sunday , many of the games played outdoors may be changed to different times and dates. Please check for up to date changes on the athletic page of the school website.
Saturday – Oct 27th :
The Football team will host St. Thomas at 2pm in the last game of the regular season.
The Boys Soccer team will travel to Pembroke for a Quarter Final game at 2pm.
The Volleyball team will host Pinkerton in a quarter final game at 6pm. There is an admission fee charged by the NHIAA for this game.
The Cross-Country teams will compete at Derryfield Park in the NHIAA Division II Championships.
Sunday – Oct. 28th :
The Girls Soccer team will host Milford in a Quarter Final game at 2pm.
The Cheer team will compete at the Capitol City Invite at Concord at 8am.
REMINDERS
The

 Fall season 

sports

 award night

 will be on Wednesday, November 6th, at 6:30pm in the auditorium.