Results and updates for: November 3-4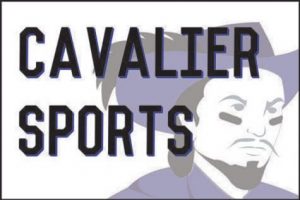 Sports , Writer
November 6, 2018
Results from Saturday/Sunday – November 3rd/4th :
The Girls Volleyball team wrapped up a perfect season at 21-0 with a 3-1 win over Bedford to win the NHIAA Division I State Championships. The scores were 25-10, 25-17, 18-25, and 25-12.Top performers were Maddie Norris 27 kills 3 aces 14 digs, Elizabeth Atkinson 12 kills, Kaleigh Whalen 9 kills 17 digs, Ashley Burtt 4 blocks, Kyra Belden 47 assists and Sammie Sheppard 17 digs. This is the 4th consecutive Division I title for the girls and the 8th overall title for the program. CONGRATULATIONS TO THE TEAM AND COACHING STAFF !!
Amy Pattelena finished 67th while Kenny Corsetti finished 57th in the NHIAA Cross-Country Meet of Champions held at Nashua South High School.
On Sunday , the Cheer team competed at the NHIAA Spirit Championships at Pinkerton and finished 10th.
Sports Award Night : Wednesday , November 7th,in the auditorium at 6:30pm.
Pre-Season Team Meetings : Boys Basketball , Thursday 11/8 @ 5:30pm in Room 362
Unified Basketball , Thursday 11/8 @ 2:30pm in Room 171
Alpine Skiing , Thursday 11/15 @ 7:00pm in Room 362
Winter Sports : For those interested in playing a winter sport,please look at the athletic page on the school website for information. All athletes must sign up using Family ID which can also can be found on the athletic page.
First Day of Try-outs :
11/12 – Wrestling, Bowling and Swimming
11/19 – Girls Basketball , Gymnastics,Alpine Ski and Cheer
11/25 – Ice Hockey
11/26 – Boys Basketball and Indoor Track
For specific questions about a sport, the coaches email can be found on the athletic page of the school website under directory.