Updates for: November 19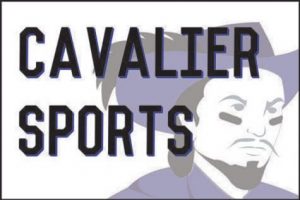 Sports, Writer
November 19, 2018
Winter Sports : For those interested in playing a winter sport,please look at the athletic page on the school website for information. All athletes must sign up using Family ID which can also can be found on the athletic page.
First Day of Try-outs :
11/19 – Girls Basketball , Gymnastics,and Alpine Ski
11/25 – Ice Hockey
11/26 – Boys Basketball, Cheer, and Indoor Track
More details can be found on the athletic page of the school website
For specific questions about a sport, the coaches email can be found on the athletic page of the school website under directory.
Are you a NHIAA Scholar Athlete  ? You might be if you meet the following criteria listed below. Stop by the AD office to learn more. Those who meet the criteria will be recognized by the NHIAA at a ceremony in Concord.
*Be a Senior
*Have a B+ or equivalent grade point average throughout high school career.
*Must have lettered and be currently active in at least two NHIAA recognized sports (may include spring sports season).                     *Must be a positive role model who has participated in Community Service activities.
Coaches / Parent Winter Sports Meeting – The following teams will have their parent meetings on Tuesday , Dec. 4th,starting in the auditorium at 6pm ( Boys and Girls Basketball,Bowling,Swimming,Gymnastics,and Indoor Track).