Results for: December 1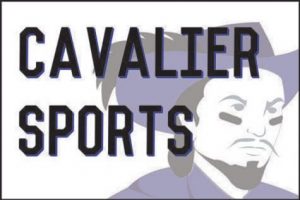 Sports, Writer
December 3, 2018
Results from Saturday – Dec 1st :
The Bowling team competed in Raymond at a 5 team meet. Both the JVs and Varsity teams finished 2nd after the standard & Baker rounds. In Baker, the V defeated Raymond in 2 games. The JVs defeated Raymond after losing the first game, coming from behind to win 2 games to 1. In the championship round of Baker, the V lost to a strong Keene team in 2 games. The JVs lost to Keene in 3 games, 2-1. A great team effort overall
Reminders :
Coaches / Parent Winter Sports Meeting – The following teams will have their parent meetings tomorrow, Tuesday , Dec. 4th,starting in the auditorium at 6pm ( Boys and Girls Basketball,Bowling,Swimming,Gymnastics,and Indoor Track).
Are you a NHIAA Scholar Athlete  ? You might be if you meet the following criteria listed below. Stop by the AD office to learn more. Those who meet the criteria will be recognized by the NHIAA at a ceremony in Concord.
*Be a Senior
*Have a B+ or equivalent grade point average throughout high school career.
*Must have lettered and be currently active in at least two NHIAA recognized sports (may include spring sports season).
*Must be a positive role model who has participated in Community Service activities.