Results for: December 7-8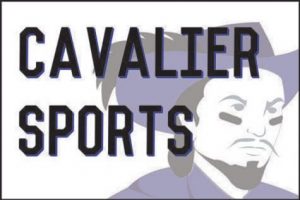 Sports, Writer
December 10, 2018
Results from Friday/Saturday – Dec 7th/8th :
The Wrestling team finished in 3rd a place at the Milford/Souhegan Invitational on Saturday.  Scott Anneser, Zack Brickner, and Owen MacMillan each won individual championships, while Tyler St. Pierre finished in 2nd place, and both Hunter Hudzik and Sam Koch took 3rd
On Saturday, the Bowling team bowled in a 5 team match.The Varsity team placed 2nd after the standard round with a big help from Jake Webb bowling a 243 in the first set, a school record. In the Baker round (best 2 out of 3), HB defeated Pinkerton in 2 games and lost to Sanborn in 2 games, placing them second in Baker as well. The JV team placed 1st after the standard round.  Miles Keefe had a consistantly day, bowling a 134 & a 135 in each set of the standard round. In Baker, the JVs defeated Sanborn 2 games to 1 and lost to Stevens 2 games to 1.
The Girls Basketball team lost their season opener to Lebanon, 54-28.
Reminders :
Are you a NHIAA Scholar Athlete  ? You might be if you meet the following criteria listed below. Stop by the AD office to learn more. Those who meet the criteria will be recognized by the NHIAA at a ceremony in Concord.
*Be a Senior
*Have a B+ or equivalent grade point average throughout high school career.
*Must have lettered and be currently active in at least two NHIAA recognized sports (may include spring sports season).                                                      *Must be a positive role model who has participated in Community Service activities