Games and results for: December 12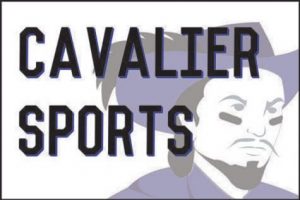 Sports, Writer
December 12, 2018
Results from Tuesday – Dec. 11th :
The Girls Varsity Basketball team evened their record at 1-1 with a  56-28 win over Milford.High scorers  were Elizabeth Stapelfeld and Abby Magnuszewski with 8pts. each. Amanda Goclowski had 10 rebounds.
The Boys JV-B basketball team's 1st game of the season was a major success, coming away with a 63 to 36 victory over Sanborn. Everyone on our team scored at least one basket. Drew Gryniewicz finished as lead scorer with 10. While John Kotelly chipped in with 9, and both Ethan Peters and Isaiah Velez had 8 respectively, all off the bench. A total team performance.
Games for Wednesday – Dec 12th :
The Wrestling team hosts Souhegan at 7pm.
Reminders :
Are you a NHIAA Scholar Athlete  ? You might be if you meet the following criteria listed below. Stop by the AD office to learn more. Those who meet the criteria will be recognized by the NHIAA at a ceremony in Concord.
*Be a Senior
*Have a B+ or equivalent grade point average throughout high school career.
*Must have lettered and be currently active in at least two NHIAA recognized sports (may include spring sports season).                                                      *Must be a positive role model who has participated in Community Service activities