Results for: December 14-15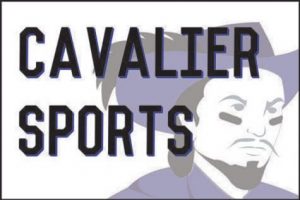 Sports, Writer
December 17, 2018
Results from Friday/Saturday – Dec 14/15 :
The Wrestling team finished in 3rd place in a 22-team field at the Nor'Easter Invitational.  Winning the lone championship for the Cavaliers was Zack Brickner (182) with a 9-8 win over defending state champion, Sterling McLaughlin of Pinkerton. Zack was also voted the Outstanding Wrestler of the tournament.  Also placing for HB were Scott Anneser (160) and Owen MacMillan (220) in 3rd place, as well as Seth Ponders (106), Troy Moscatelli (120), and Tyler St. Pierre (170) in 4th place
The Ice Hockey team opened their season with a 8-2 road win over Belmont-Gilford. The team got  a big boost from Jared Sanborn notching 3 goals followed by Nick Dapolito with two goals Other big play makers included Dylan Terenzoni, Sal Vella, Jacob Roy, Aidan Chretien and Paul Vachon.  Goalie Rylan Morgan was a brick wall with 27 saves on the night.
The Boys Basketball team traveled to Sanborn and defeated the Indians 62-41. High scorer for the Cav's was Isaac Connelly with 12pts while Grant Snyder was good for 11pts. Quienten Wimmer was a force on the boards with 11 rebounds. The Jv's also won.