Games and results for: December 19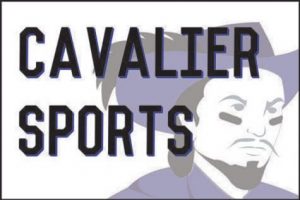 Sports, Writer
December 20, 2018
Results from Wednesday Dec. 19th :
Despite a great effort in their home opener, Hollis Brookline-Derryfield Ice Hockey came up short 6-5 against Monadnock-Fall Mountain.
Junior Jared Sanborn had a solid game with one goal and three assists followed by Freshman line mate Paul Vachon with one goal and two assists.Other key contributors in the game were Sal Vella, Nick Dapolito and Torin White who notched his first High School goal.  Despite the loss, Goalie Rylan Morgan had a solid game with 24 saves
The Wrestling team improved to 3-0 on the season with a 60-18 win over the Portsmouth Clippers.  Securing pins for the Cavaliers were: Troy Moscatelli (120), Dan Delong (132), Ted Moscatelli (145), Robbie Dwyer (152), Jack Duquette (160), Tyler St. Pierre (160), Sam Koch (195), and Owen MacMillan (220).
Games for Thursday – Dec 20th :
Girls Basketball host Pelham , Jv at 4:30pm and V at 6pm
Ski race
 at Crotched Mtn., dismissal at 1:15pm, race at 
3
:30pm