Games and result for: January 11-14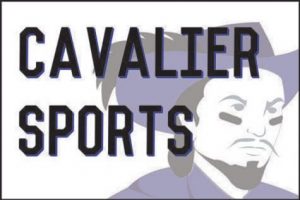 Sports, Writer
January 14, 2019
Results from Friday/Saturday/Sunday-Jan 11/12/13 :
The Girls Basketball team improved to 6-2 with a 57-33 win over Kingswood. Elisabeth Staplefeld led all scorers with 13 pts. Abbey Magnuszewski had 9 pts. and Maggie Crooks had 10 rebounds. The jv's also won.
The Boys Basketball team defeated Kingswood 63-58 to improve to 5-1.
The Wrestling team had 3 place winners in the 18 team Nashua South Wrestling Tournament. Zack Brickner took 2nd at 182lbs. while Scott Annesar ( 160lbs) and Owen MacMillan (220lbs) each took 3rd.
The Ice Hockey team lost to  Laconia 4-1 on Saturday to fall to 3-3. The lone goal was scored by Dillion Terenzoni assisted by Alex MacEachen..
The Boys team finished 2nd in the 15 team Indoor Track meet at Plymouth State University. Taking 1st in the long jump was Joey Dias while taking 2nd in the 55 meter dash. JJ Kennedy was 1st in the 55 meter dash and 2nd in the long jump. The 4 x 200 relay placed 1st with Rob Bardani, Chase Adams, Joey Dias and JJ Kennedy. Jordan Stone took 2nd in the 600 meter run while Chase Adams was 3rd in the 55 meter hurdles.
The Varsity & JV Bowling teams came in first overall in the meet on Saturday. Each team finished first in the individual rounds & Baker rounds. Ben LaFontaine bowled very well for HB Varsity (190, 236) and was crucial in our win against Hillsborough Deering and Spaulding in Baker.  For the JVs, Cole Lorig bowled well (144, 134) as did Sky Mack (145, 131). Lorig led the Cavs to 4 Baker wins, striking out twice in the tenth frame
Games for Monday – Jan 14th :
Ice Hockey hosts Belmont-Gilford at 6pm at Conway Arena