Games and results for: January 18-22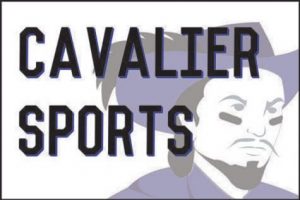 Sports, Writer
January 22, 2019
Results from Friday/Saturday – Jan 18/19 :
The Boys Basketball team improved to 6-2 with a 72-36 win over Stevens High School. Top scorers were Grant Snyder -18 points, Max Staplefeld-18 points and Sander Wimmer- 8 points. The Jv and Jv-B teams were also victorious.
The Girls Basketball team improved to 8-2 with a 53-34 win over Stevens High School. Christina Balsamo led all scorers with 13 while Elizabeth Atkinson had 10pts and 14 rebounds. Elizabeth Bonnette had 9 pts while Amanda Goclowski scored 6pts and 9 rebounds.The Jv team also won.
The Bowling team bowled in a 5 team meet this past weekend. After the standard round, they placed second overall. Jarrett Tousignant bowled well for the Cavs (173, 164), as did Camden Guay (160, 163), Johny Cadario (156, 204), Nic Vahe (201, 176), and Ben LaFontaine (196, 172). They placed third in the Baker round, losing 2-1 against Sanborn and defeating Coe-Brown 2-0.The  JV bowling team also placed second overall after the standard round. Anderson Steckler bowled well (148, 174), as did Holly Cardoza (153,149), and Zach Sommer (147, 155). Tim LeClerc bowled his high score with a 184. The team placed third in Baker.
Games for Tuesday – Jan 22nd :
Boys JV-B Basketball at Milford , dismissed at 2pm, bus at 2:15pm , game at 3:30pm
Boys V/Jv Basketball at Milford , bus at 4pm , jv game at 5pm , V game at 6:30pm
Girls V Basketball hosts Milford at 6pm.
Wrestling at Merrimack , bus at 5:15pm , match at 7pm