Games and results for: January 22-23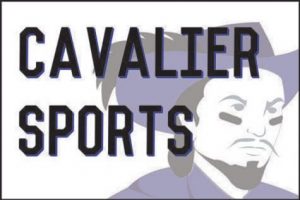 Sports , Writer
January 23, 2019
Results from Tuesday – Jan 22nd :
The Wrestling team improved to 7-1 on the season with a 37-36 win over the Merrimack Tomahawks. Securing pins for the Cavaliers were Troy Moscatelli (120), Dan Delong (126), Robbie Dwyer (152), Scott Anneser (160), and Andrew Wink (195) while Zack Brickner (182) won by major decision.
The Girls Basketball team improved to 9-2 with a 57-13 win over Milford. Elisabeth Stapelfeld led all scorers with 11pts. Brooke Allanach had 10pts. Amanda Goclowski had 9pts. and Christina Balsamo had 8pts.
The Boys Basketball team lost to Milford 55-49 to fall to 6-3. Top scorers were Grant Snyder with 19pts., Max Stapelfeld with 9pts., and Quienten Wimmer with 8 pts.
Games for Wednesday – Jan 23rd :
The Ice Hockey team hosts Sanborn at Conway Arena at 8:10pm