Games and results for: January 24-26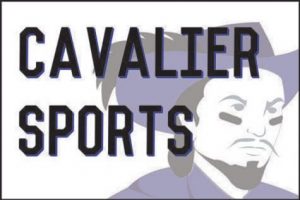 Sports, Writer
January 25, 2019
Hang on for a minute...we're trying to find some more stories you might like.
Results from Thursday – Jan 24 
The Unified Basketball team defeated Pembroke 62-59.  Scoring was led by Tim Belanger and Jasmine Coutermarsh.  Great defense was played by Heather Stone and Kiyra Weaver Bartis.  Excellent score keepers Izzy LeBlanc and Constance Mulligan did a great job
Games for Friday – Jan 25
Boys Jv and Jv-B Basketball at Pembroke , dismissed at 1:30pm , bus at 1:45pm , Jv-B game at 3:30pm , Jv game at 5pm
Boys V Basketball at Pembroke, bus at 4:30pm, game at 7pm
Girls V/Jv Basketball hosts Pembroke, Jv game at 4:30pm and V game at 6pm.
Games for Saturday – Jan 26
Bowling at Sparetime , bus at 7:30am , match at 9am
Wrestling at Concord Trn., bus at 5:45am , match at 9am
Ice Hockey at Moultonborough, bus at 10:30am , game at 1:40pm
Swimming vs Pinkerton at SNHU , bus at 10am , meet at 11:30am