Games and results for: January 30-31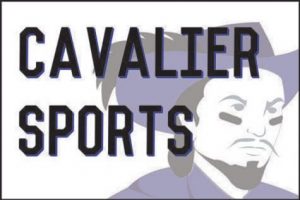 Hang on for a minute...we're trying to find some more stories you might like.
Results from Wednesday – Jan 30th :
The 
Hollis Brookline Wrestling team
 dropped to 8-2 on the season, losing its first dual meet in Division II competition, following a loss to Bishop Guertin by a score of 45-26. Earning the lone pin for the Cavaliers on the night was Troy Moscatelli (120).  Seth Ponders (106), Colin McGarry (113), Zack Brickner (182), and Owen MacMillan (220) each picked up wins as well.
The Ice Hockey team improved to 7-4 , with a 2-1 victory over Kearsarge-Plymouth.
The Girls Ski team finished in 4th place with Stephanie Menarrd , Izzy Menard, Catherine Donovan and Josey Farwell the top 4 finishers for HB.
The Boys Ski team also finished 4th with Max Marshall, Connor Farwell, Connor Cardin and Ian Babcock the top 4 finishers for HB
Games for Thursday – Jan 31st :
Boys Basketball hosts John Stark , jv-b at 3:30pm, jv at 5pm and V at 6:30pm