Games and results for: January 31- February 3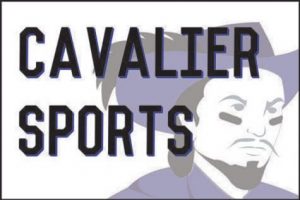 Sports, Writer
February 1, 2019
Hang on for a minute...we're trying to find some more stories you might like.
Results from Thursday – Jan 31st :
The 
Boys Basketball team
 improved to 7-4 with an exciting victory over John Stark, 58-55. This was a team effort with everyone contributing to the victory.
Games for Friday – Feb 1 :
Ski race at Sunapee , race at 9am
Unified Basketball at John Stark, dismissal at 1:45pm , bus at 2pm , game at 3:30pm.
Girls Basketball at John Stark , bus at 3pm , jv's at 5pm and V at 6:30pm
Gymnastics host a meet at Amherst Gymanstics Village at 7pm
Games for Saturday – Feb 2 :
Bowling at Dover,bus at 6:45am , meet at 9am
Wrestling at Timberlane ,bus at 7:30am , meet at 10am
Ice Hockey hosts Kennett at 5:40pm at Conway Arena in Nashua
Games for Sunday – Feb 3 :
Indoor Track  Division II State Meet at Dartmouth College , bus at 12:30pm . race at 3:30pm