Results for: February 1-3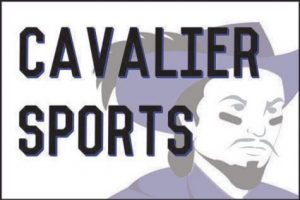 Sports, Writer
February 4, 2019
Results from Friday/Saturday/Sunday :
The HBHS Boys Indoor Track team placed 5th with 31 points out of over 23 teams. Individual results were as follows:
Long Jump:  Joey Dias: 4th place – 20'2.5"  , JJ  Kennedy: 6th place – 19'11.75
4×800 Boys: Aidan Maguire, Nathan Maloney, Kyle Simpson, Jordin Stone: 4th place 8:39.36
3000M: Kyle Simpson: 9th place 9:48.21
55M HH: Chase Adams: 9th place 8.67
55M Dash: JJ  Kennedy: 2nd place – 6.78 ,  Joey Dias: 12th place – 7.07
600M: Jordin Stone: 3rd place 1:25.6
4×200 Boys: Rob Bardani, Chase Adams, Joey Dias, JJ Kennedy: 2nd place -1:39.4
1000M: Kay Partridge: 7th place – 3:19.04
4×400 Girls: Kail Arthur, Vanessa Thomas, Kay Partridge, Amy Pattelena: 11th place- 4:33.4
The HB Varsity & Jv Bowling teams finished first in each round of competition this Saturday.  Each team relied on one another to work together and pick each other up after a bad frame. It was a fantastic team effort by all involved.
In front of a large home crowd, the  HBDS Ice Hockey team  fell short against Kennett by a  score of 2-1.  Highlights on the night include the first goal at 10 seconds into the game by Paul Vachon, assisted by Sal Vella.  Goalie Chris Slater again had a solid effort.
The Ski team had a great meet at Mount Sunapee with the Girls team taking 1st overall and the Boys team taking 3rd overall. Top finishers for HB were :
Steph Menard 1st in GS and 2nd in SL,Izzy Menard  1st in SL and 2nd in GS, Connor Farwell 1st SL , and Max Marshall 4th in GS
The Girls Basketball team fell to John Stark by a score of 45-37 and their record drops to 10-3.