Games and results for: February 7-10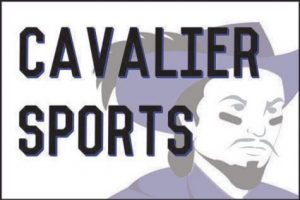 Sports, Writer
February 8, 2019
Results from Thursday- Feb. 7th :
The  Ski Team competed in a race at Crotched Mtn. with the Girls finishing in 3rd  and the Boys finishing in 4th. Placing in the top for the girls were , Stephanie Menard – 1st, Izzy Menard – 6th , Catherine Donovan -14  , and Rachel Cerato in 34th. For the boys the top four placers were Connor Farwell – 6th, Max Marshall -8th .  Ben Palmer – 22nd , and Connor Cardin – 32nd.
The Wrestling team lost to Goffstown 36-30 to finish their regular season at 9-4, ( 7-2 in Division II ).
Games for Friday – Feb 8th :
Boys Basketball at Hanover , dismissal at 2pm , bus at 2:15pm , jv game at 5:30pm and Varsity at 7pm.
Girls Basketball hosts Hanover, jv at 5pm and Varsity at 6:30pm.  Please wear white to show support for the girls (home team wears white).
Games for Saturday – Feb 9th :
The Wrestling Team hosts the Cavalier Classic Dual Meet Tournament starting at 9:30am
The Bowling Team hosts a meet at Merrimack Ten Pins at 9am.
The Ice Hockey Team hosts Laconia at 7:40pm at Conway Arena in Nashua.
The Gymnastics team will compete at the State Championships at Pinkerton Academy , bus at 7:15am , meet at 9am.
The following Swimmers will represent Hollis Brookline at this Saturday's Division 2 State meet at UNH , bus at 6:15am , meet at 8:45am
Meghan Flannery-Katie Hinchliffe-Lily Jackson-Mary Martin-Maya Ruvido-Hannah Wilton-Jonathan Chau.
Games for Sunday -Feb 10th :
The Ice Hockey team travels to Con-Val ( Winchendon Mass Ice Arena), bus at 2:30pm , game a 5pm
The Cheer Team will host the Hannah Bazemore Memorial Competition with 1st session at 10am and the 2nd session at 1pm.