Games and results for: February 11-14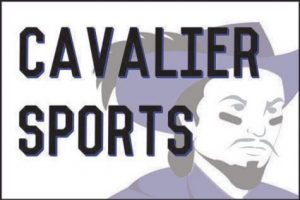 Sports, Writer
February 14, 2019
Results from NHIAA Boys Alpine Ski Championships that were held on Monday at Crotched Mtn.
The Boys finished 5th in the Slalom with Connor Farwell placing 5th and qualifying for the Meet of Champions. Also placing were Ben Palmer-19th, Maxwell Marshall-21st, Ian Babcock-45th and Connor Cardin-52nd.
The Boys finished 8th in the Giant Slalom with Connor Farwell-20th,Maxwell Marshall-26th, Ben Palmer-34th, Connor Cardin-44th and Ian Babcock-48th.
Games for Thursday – February 14th :
The NHIAA Division II Girls Alpine Ski Championships will be held at Pats Peak. Race time approximately 9:30am.
Girls Basketball at Bishop Brady,bus at 4pm, jv-5:30pm and V game at 7pm.
Ice Hockey at Sanborn, bus at 4:30pm , jv game at 4:30pm and V game at 7pm at Haverhill Valley Forum.
Unified Basketball hosts Pinkerton at 3:30pm