Games and results from: February 14-16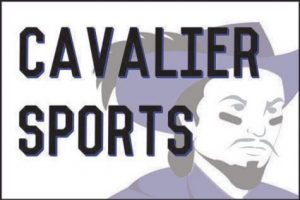 Sports, Writer
February 15, 2019
Results from Thursday – February 14th :
The Unified Basketball team defeated Pinkerton 84-70 on Thursday.  Scoring was led by Jasmine Coutermarsh  who scored two 3 point shots.   Heather Stone, Tim Belanger and Dante Bergskaug also scored multiple baskets in the win.  

Congratulations to Div II State Champion Stephanie Menard who won the Slalom race at Pat's Peak. Stephanie also placed in the top ten of the Giant Slalom to qualify for the Meet of Champions in both disciplines. The Girls Ski team finished 6th overall. Also competing were Izzy Menard, Josey Farwell,Catherine Donovan,Rachel Cerato and Lucy Daigle.
The Girls Basketball team lost to Bishop Brady ,85- 60.  Christina Balsamo had 19 pts., Amanda Goclowski had 10pts while Elizabeth Atkinson had 11 rebounds.
The Ice Hockey team had a big night with an 8-3 win over Sanborn to improve to 9-6.  Jared Sanborn wore the hat with three goals in the game, followed by Dylan Terenzoni with 2.  Other goals scored by Sal Vella, Jacob Roy and Paul Vachon.  Goals were assisted by Colin MacDonald, Joey Oetjens, Michael Mc Laughlin and Matthew MacBean. Once again the warriors had a strong defensive effort and Goalie Rylan Morgan had 11 saves.
Games for Friday – February 15th :
Boys and GIrls Varsity Basketball at Kearsarge, bus dismissal at 2;15pm ,bus at 2:30pm , boys game at 5pm and girls game at 6:30pm
Ice Hockey at Keene ( vs Monadnock) , dismissal at 12:15pm, bus at 12:30pm and game at 3pm
Boys Jv-B Basketball at Sanborn, bus at 4pm , game at 6pm.
Games for Saturday – February 16th :
Division II State Wrestling Championships at Goffstown, bus at 6:30am , meet at 9am
Bowling State Championships at Strikers East , bus at 8:30am and meet at 10am